Pixiefaire website
is offered at $3.99 and you can create your own
cowl neck sweatshirts for all your dolls! Click here for the Pixiefaire listing.
123 Mulberry Street's Etsy Shop
is offering the cowl neck sweatshirts ready made for $13. I had a chance to chat with 123 Mulberry Street Designer Sandra who shared that her motivation for her new release
"My motivation for this pattern actually came from the fabric. I was looking for something new to make and something unisex, since the BOYS have become very popular. I thought this new fabric would be great for sweatshirts and bright and colorful for Fall!"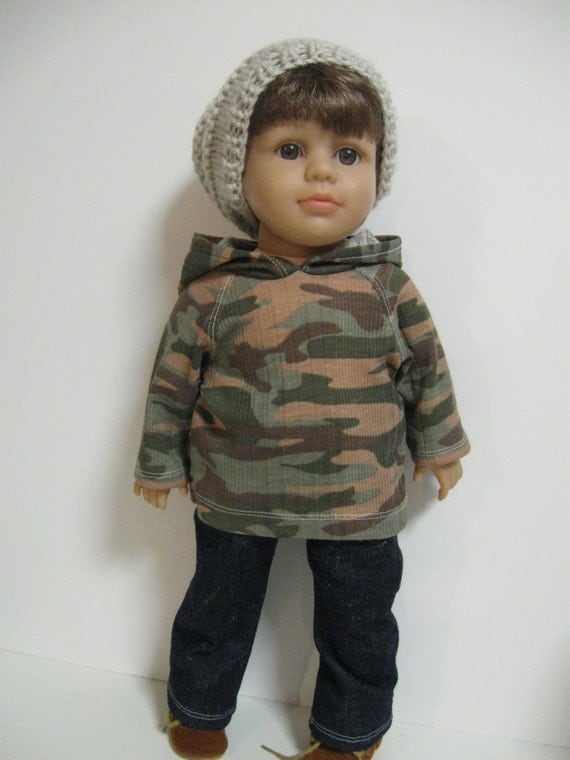 Unisex outfits offered in 123 Mulberry Street's Etsy shop do not last long and looking at her designs you can see why! Take a look at this outfit my own boys would wear for back to school! Click here for shop listing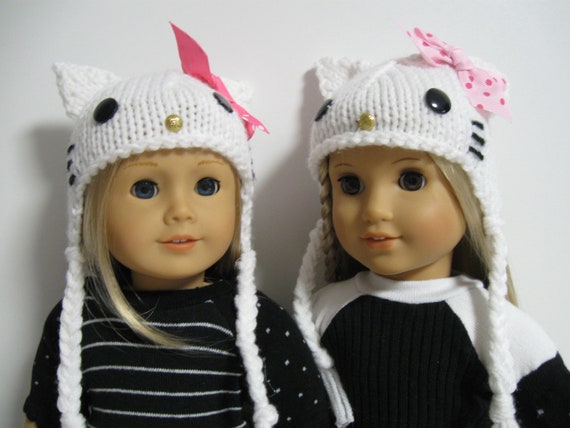 Dolly's can keep their heads warm and stylish this fall with these fun Hello Kitty Hats! My nieces are so excited to see these!

Click here for shop and listing.
I am so excited for fall and what better way to get your dolls ready then this new pattern cowl neck sweater pattern by

123 Mulberry Street offered on Pixiefaire.com
or ready made outifts handmade by the designer her self!

Click here to visit 123 Mulberry Street's Etsy Shop today!
As with all my posts I would love to hear from you so please leave me a comment here or email me at karenmowen@gmail.com