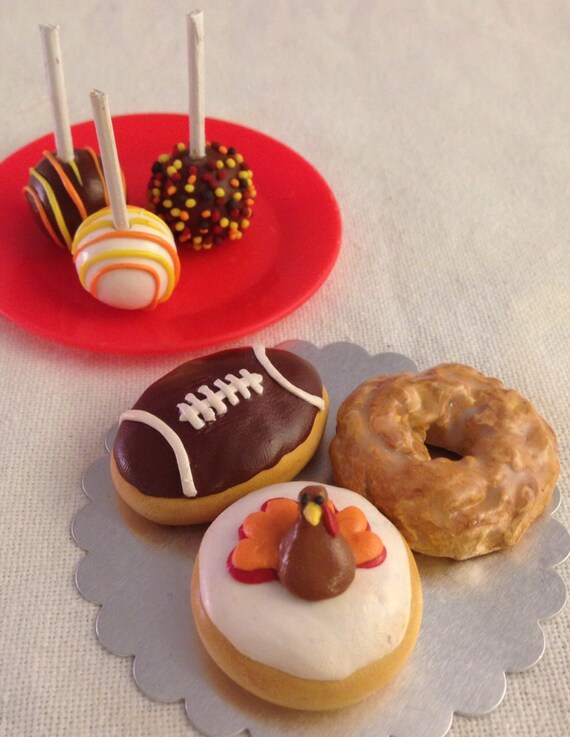 Being that I am Canadian I always find it so interesting that the American Thanksgiving falls at the end of November instead of the early October like we celebrate it here in Canada. That being said I make sure we too have a paired down version of Thanksgiving on American Thanksgiving just for fun. In the spirit of continual Thanksgiving I see some wonderful Etsy items I thought I would share that would enhance and enchant your up coming Thanksgiving Celebration. The above photo is a wonderful set of Dolly Treats perfect for Thanksgiving made by
KatyDidMinatures. Offered at $16 this set includes three cake pops and three doughnuts. I love the football doughnut don't you? Click here for shop and listing.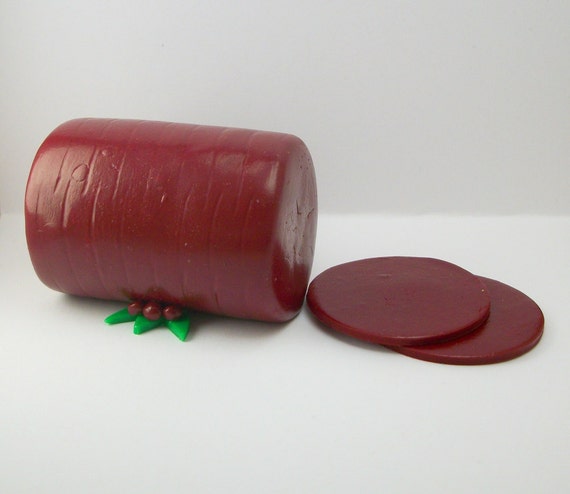 One of my most favorite items from Thanksgiving dinner has to be our traditional "CAN SHAPED" Cranberry Sauce! Jessie Raye hit's it out of the park with this creation! A must have for the Thanksgiving Dolly Table! This listing is offered at $11.99 and may just appear on my dolls table soon!
Click here for shop and listing.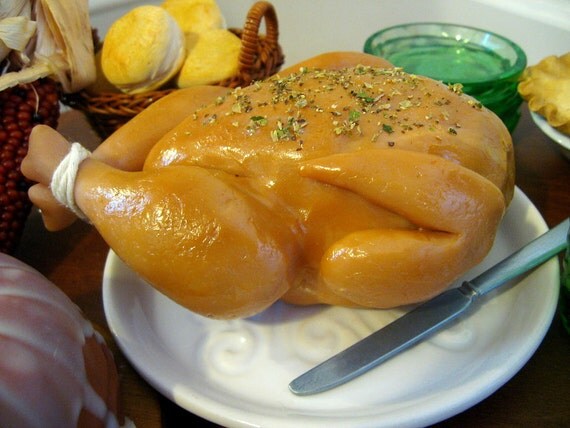 As with all my posts I would love to hear from you so please leave me a comment here or email me at karenmowen@gmail.com