Today I want to show you some of my favorite homemade furniture that you can make for your dolls this year. I had such a wonderful time creating more then a dozen of these for Christmas Gifts last year. I have to tell you that the moment I finished my first chair I was hooked! I loved making this Square chair and it is by far my most favorite piece of Doll Furniture I ever made.
Y
ou can pick up this pattern by Doll Tag Clothing on the Pixiefaire website by clicking here.
For those of you who prefer the round shape check out the equally wonderful
Round Chair version of the chair by clicking here.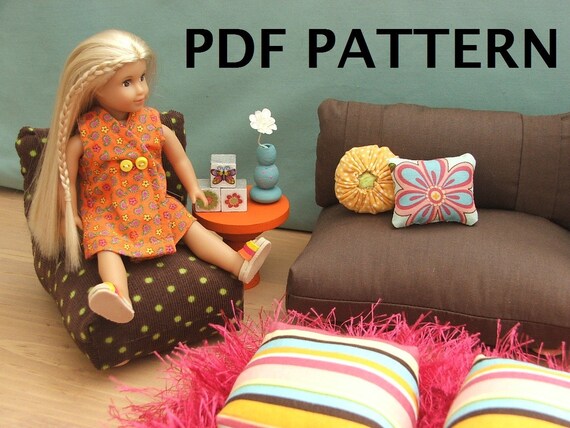 I can not forget the mini's! My most favorite Mini Doll Pattern for Chairs has to be this one offered on
Etsy
at my friends shop
Creationsbydeevee for $6 you can make a whole house of furniture for your dolls with this amazing pattern. Click here for the shop and listing!
I hope you are inspired this week to make homemade gifts this holiday seasons to give to the doll lovers in your life!
As with all my posts I would love to hear from you so please leave me a comment here or email me at karenmowen@gmail.com