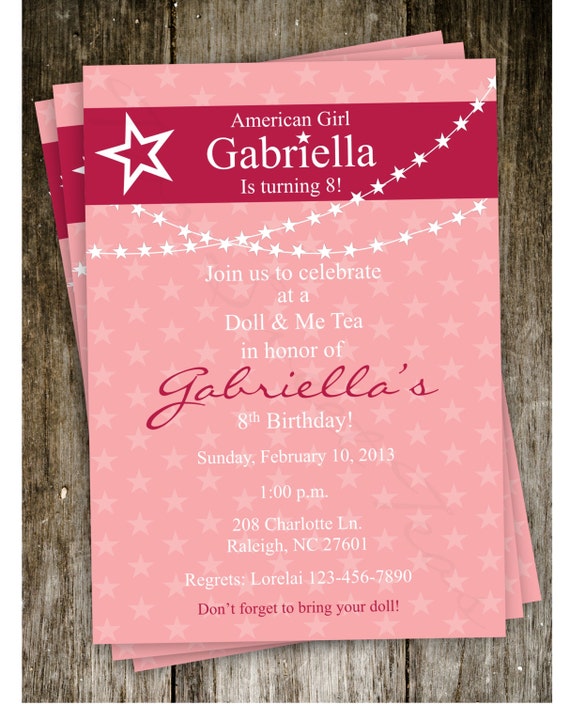 If you are planning and American Girl Themed Birthday Party and are looking for some fun themed invites here are some of my Etsy Favorites!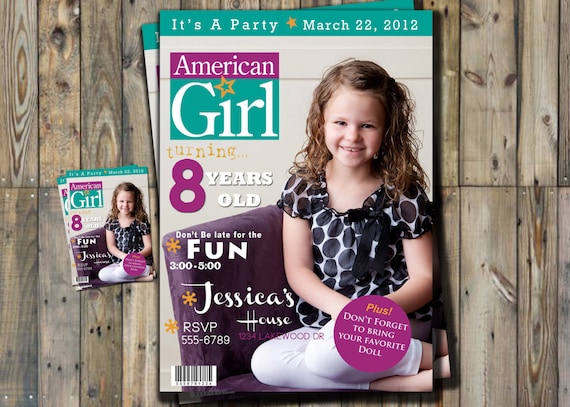 What little girl (or big girl like me) would not love these invites by
KidInvitations
? THEY ALSO INCLUDE MINI INVITES FOR DOLLS!!! HONESTLY I AM IN LOVE HERE! Offered at $15.99 this is a digital invite and you can make as many as you want!
Click here for KidInvitations listing.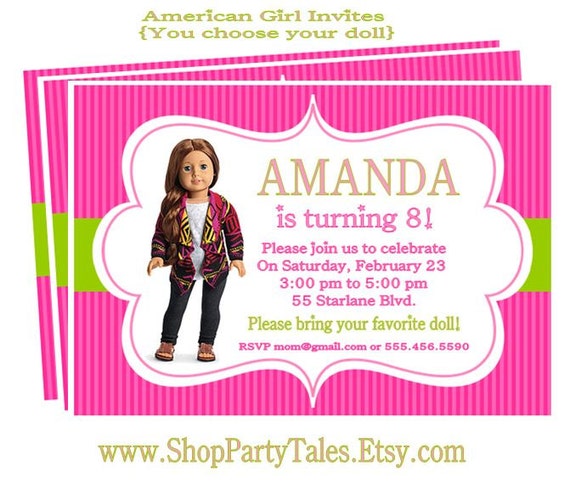 ShopPartyTales Etsy shop
has this wonderful Saige themed invite as well as other fun
party printables. Click here for shop and listing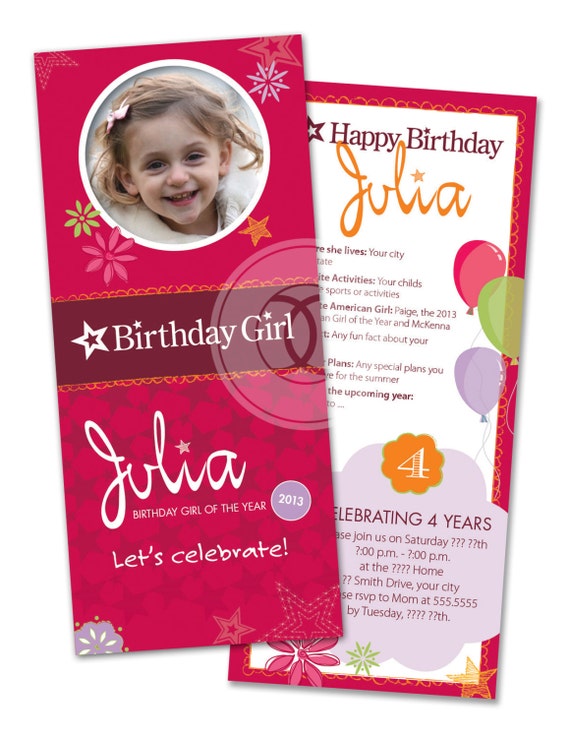 I found this invite and it truly appealed to me because it was so different! This is also a digital download invite and offered by
DenimGraphic's Etsy shop. Click here for shop and listing.
There are so many wonderful options offered on Etsy and these are just a sample of some of my favorites. These invites make me want to throw a party!
I hope you will share with me some of your best Doll Themed Party ideas, you can always email me at karenmowen@gmail.com
As with all my posts I would love to hear from you so please leave me a comment here or email me at karenmowen@gmail.com