In September I visited a doll show that visits our area four times a year. I liked the retro Halloween decorations which reminded me of some of the printables you showed us earlier from
eVintage Printables Etsy Shop
.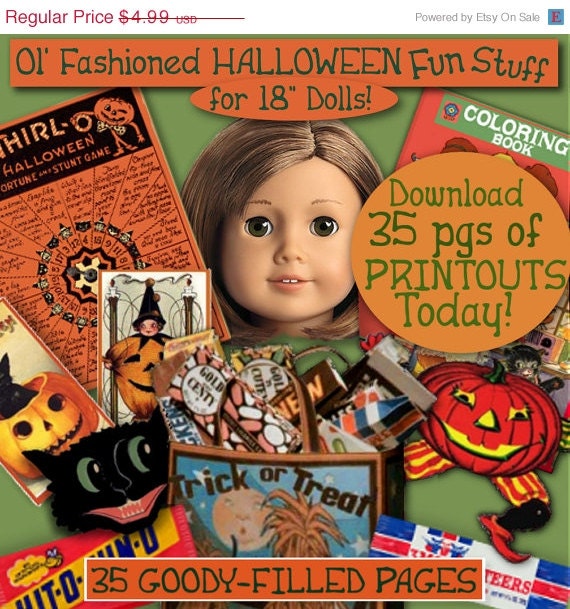 Even though these aren't technically dolls pictured, I enjoyed the theme.
Victorian Inspired Halloween Decor. I love the hat on the puppy!
I think they would fit our American girl mini dolls but the prices are a little high!
If your doll wanted to dress in Victorian style for Halloween. Some cost around $100! So beautifully made and truly inspiring!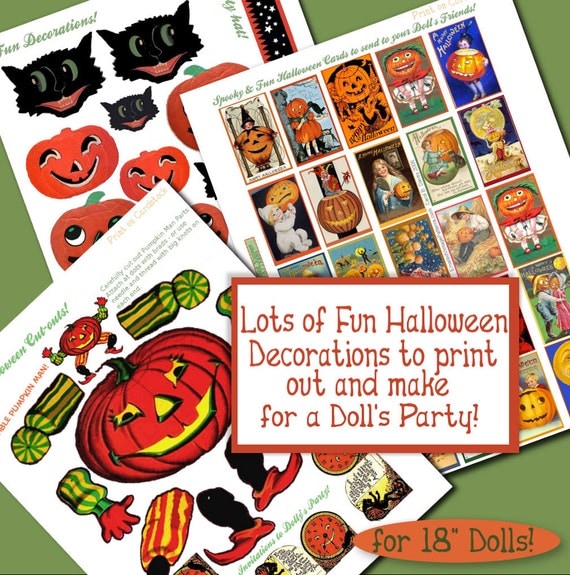 Thank you Madelon for sharing your photos today and if you would like some printable Halloween Decorations for your dolls please visit
eVintage Patterns by clicking here
.
As with all our posts we would love to hear from you so please leave us a comment here or email us at karenmowen@gmail.com