My London Guy Dolls
are shipping to North American and a great addition to the 18 inch boy doll market.
Click here for My London Guy (and My London Girl) dolls.
Harmony Club
doll I called Ethan to my collection.
If you
click here
you can see the new boy dolls
Harmony Club
is now offering.
Thank Heaven for Little Boy Dolls Custom Etsy
shop is offering three great boy dolls currently in their shop
click here to visit and adopt these custom created 18 inch dolls.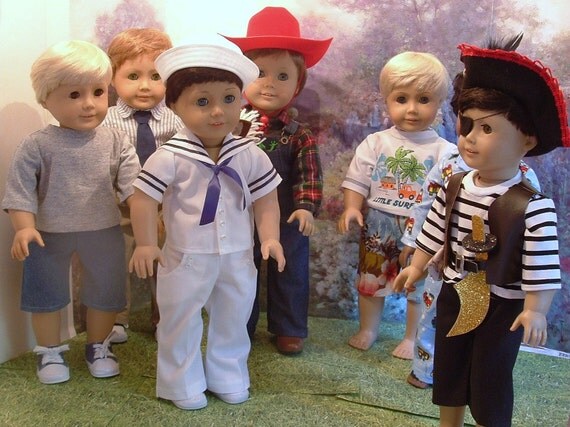 My Girl Clothing Co. Herilooms Shop
is also offering custom American Girl dolls that have been given proper boy wigs and are dressed and ready to bring home this holiday season.
Click here to visit My Girl Clothing Co. Heirlooms Boy shop!
Mini Me Dolly Diva
, looks great on girl dolls or boy dolls.
Click here
for shop and listing.
Be sure to check out these the above sites today to avoid disappointment this holiday season if an 18 inch Boy doll is on your list!
As with all my posts I would love to hear from you so please leave me a comment here or email me at karenmowen@gmail.com