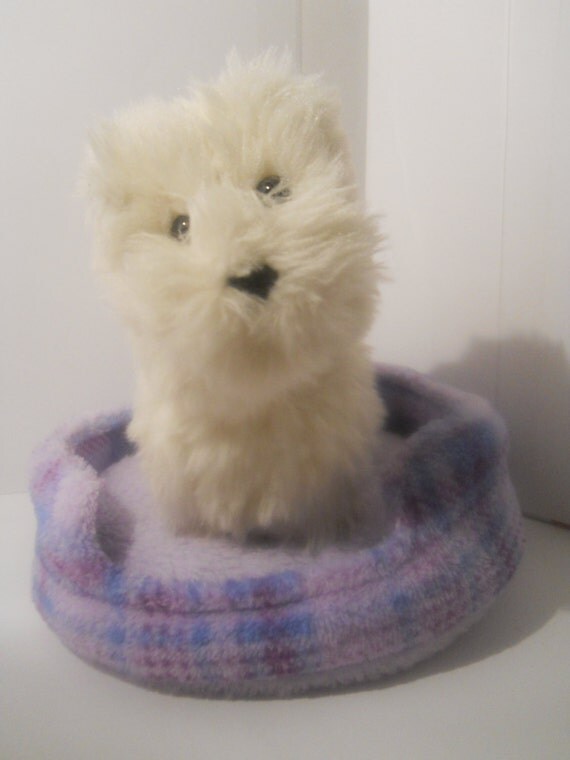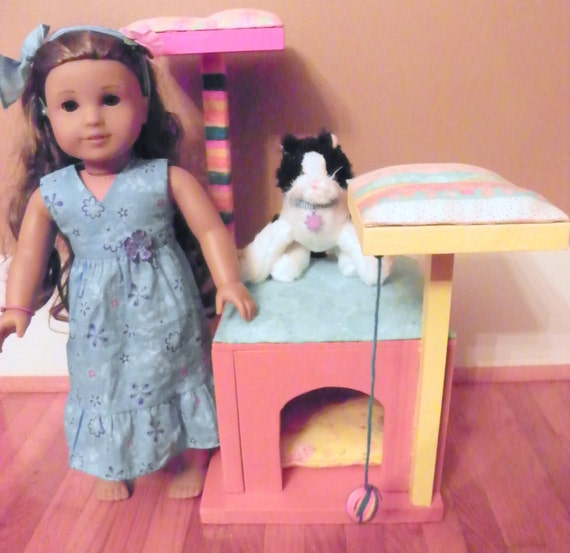 Check out this adorable Cat Condo by Broken Road Farm! Offered at $74 this is one of the cutest things for dolly kitties I have ever scene! Click here for shop and listing.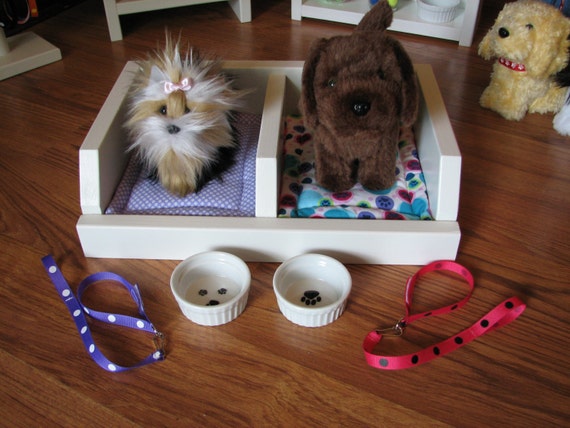 Our friends over at Madi Grace Designs are offering this wonderful pet bed and accessories set, this is one of my most requested "where did you find" items!
Click here for Madi Grace Designs!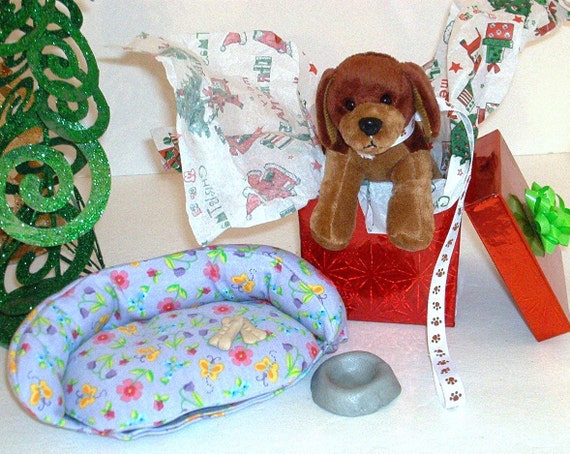 I want a puppy for Christmas playset from

My Girl Clothing Co

is one of the most complete pet play sets on Etsy! Set offered at $20 includes
a very cute little puppy with a pet bed, feeding dish, 2 dog biscuits (pretend), a collar and leash, which velcros on and off, and the shiny box with tissue paper and bow.
This set is available with a puppy or kitten!

Click here for more on this fun Etsy Listing.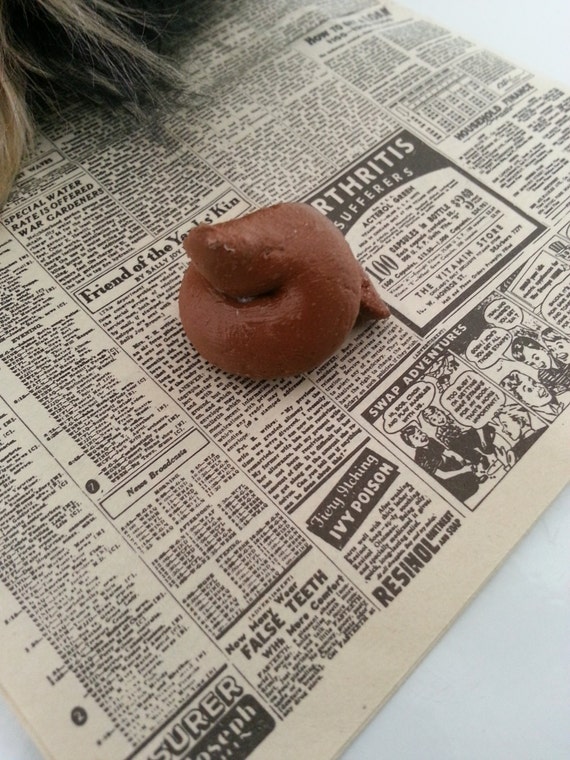 I hope you have enjoyed today's post and had a giggle at the last photo, check out more fun for your dolls on Etsy and remember that each time you order from an Etsy shop owner you are helping to promote creativity, independent family business and you will always make someones day!
As with all my posts I would love to hear from you so please leave me a comment here or email me at karenmowen@gmail.com