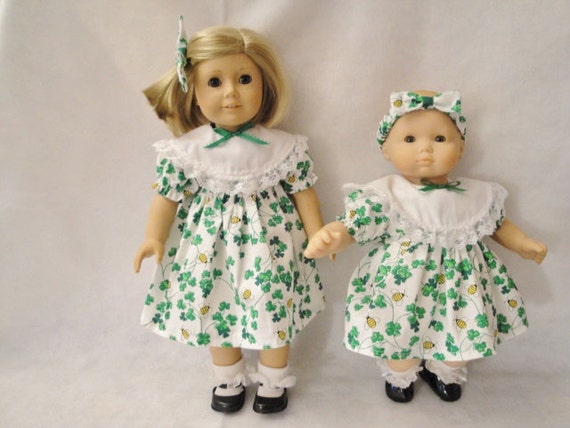 I love St. Patrick's day. I make Irish Soda bread and stew and think of my Irish Ancestry, even if you are not Irish you can bring a little luck home and add to your doll play collection with these St. Patrick's Day doll play items!
The above is an adorable dress for either your 18 inch doll or your beautiful bitty!
Offered by All Dressed Up For Kids this is only one of a few adorable St. Patrick's day outfits in this fun Etsy Shop, Click here for Shop and listing.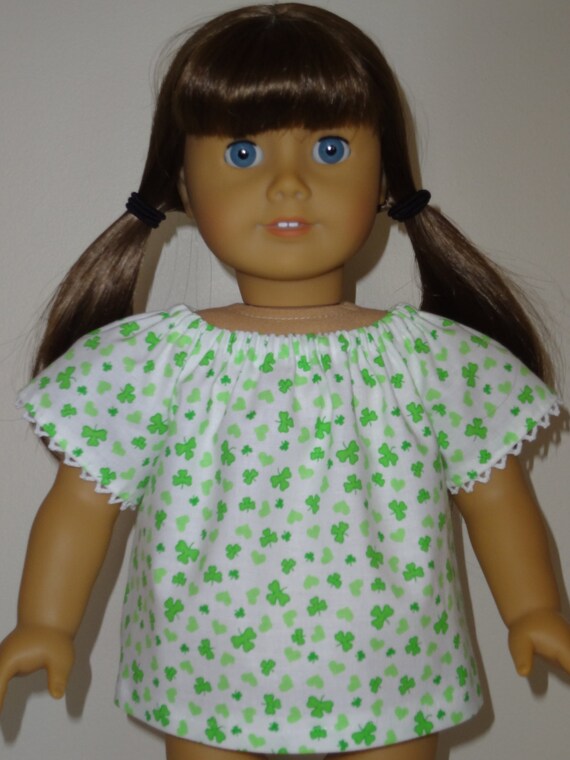 I found this adorable Etsy Shop called Sew Be It's Doll Wear offering these adorable peasant tops for your dolls at only $3.00!
Click here for shop and listing.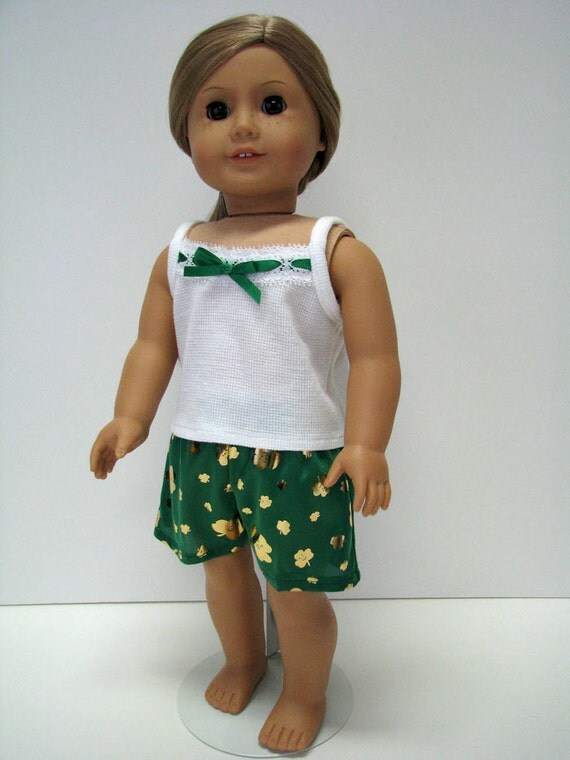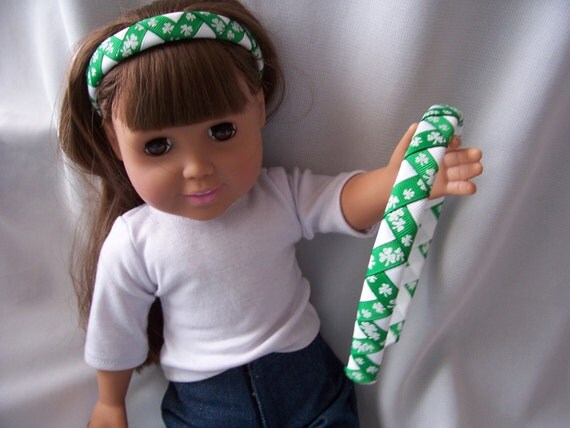 How about a matching dolly and me hairbands!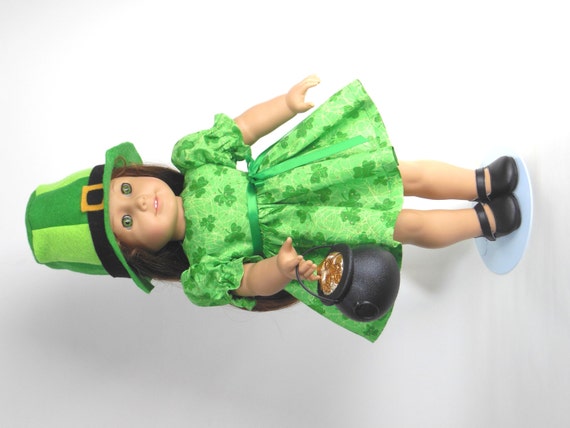 There are so many fun items for our dolls offered on Etsy, be sure to check out these by clicking any of the blue words in this post and find some favorites of your own!
As with all my posts I would love to hear from you so please leave me a comment here or email me at karenmowen@gmail.com