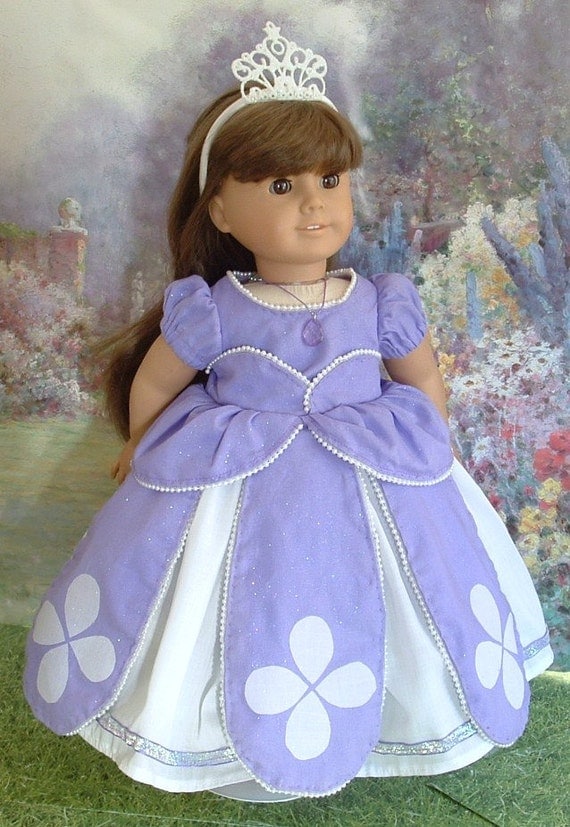 My Niece Thea is a huge fan of Sophia the First one of Disney's latest young princess and as I am a huge doll fan I love that Etsy Designers have brought the Disney Princess look to our 18 inch dolls.
My Girl Doll Clothing Co has this wonderful handmade gown and is offering it in their shop for $40.00 includes Gown, headband with tiara, purple necklace, and purple shoes. Click here for shop and listing.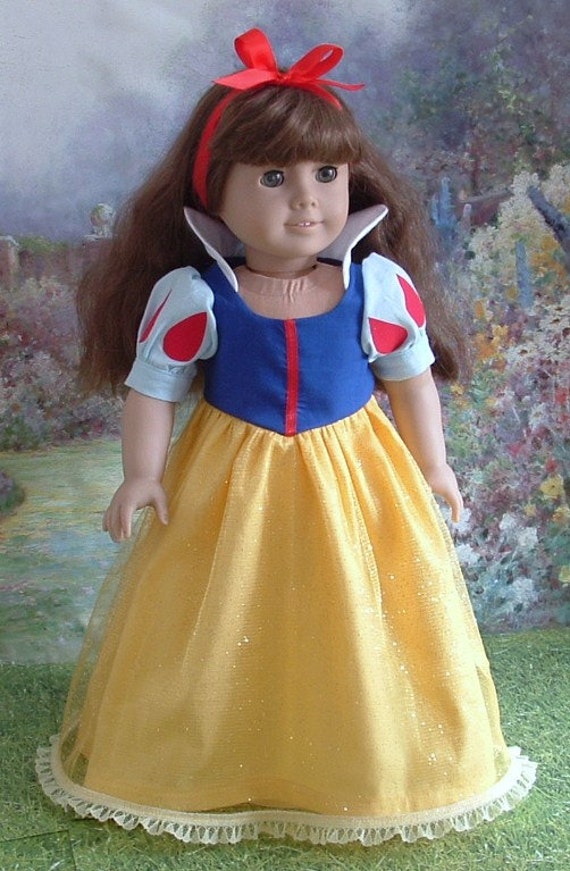 My favorite princess has to be
Snow White
. I loved this story growing up and am thrilled with the look of this wonderful outfit offered by
My Girl Doll Clothing. The gown comes with the gown,hair ribbon and apple.Offered at $30, shoes sold separately.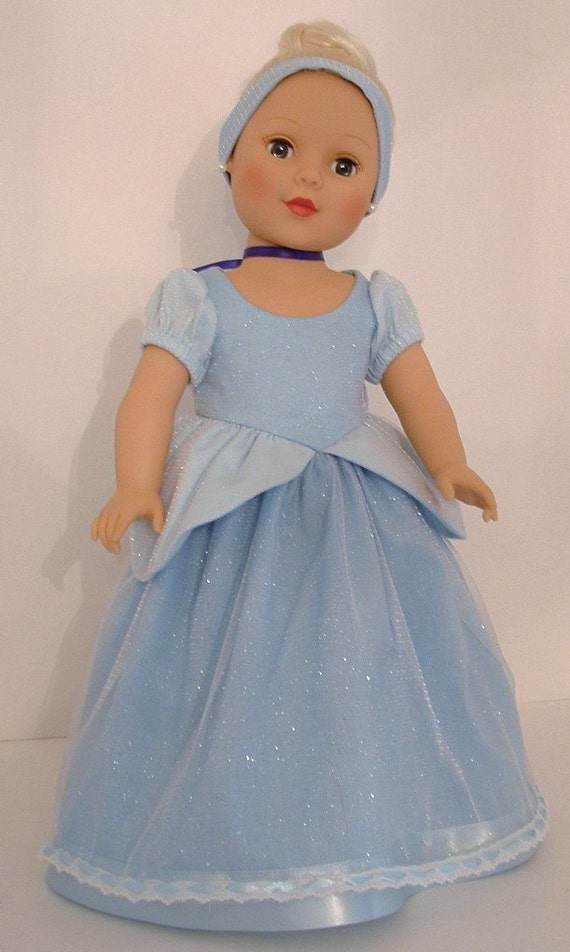 A close second in my favorite Disney Princesses has to be

Cinderella

and this is a lovely example of My Girl

Doll Clothing Co's adaptation, what I love is that the pearl earrings are attached to the dolly hair band included in this set. Click here for listing.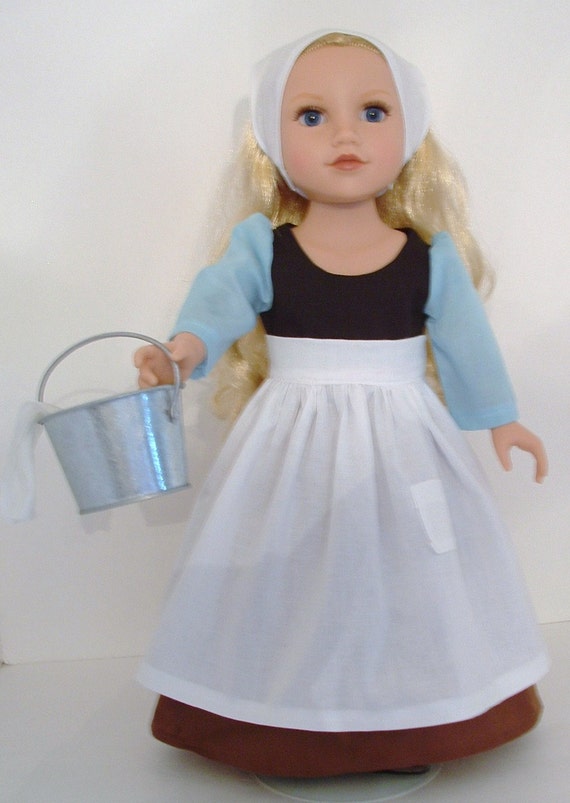 Also offered is Poor Cinderella this is such a fun set!

"
Poor Cinderella has to scrub floors while her stepsisters play games! This outfit is fashioned after the Disney movie. The apron comes off, and ties in back. The kerchief has an elastic back. The dress closes in back with hook and loop. This set includes a pail and rag."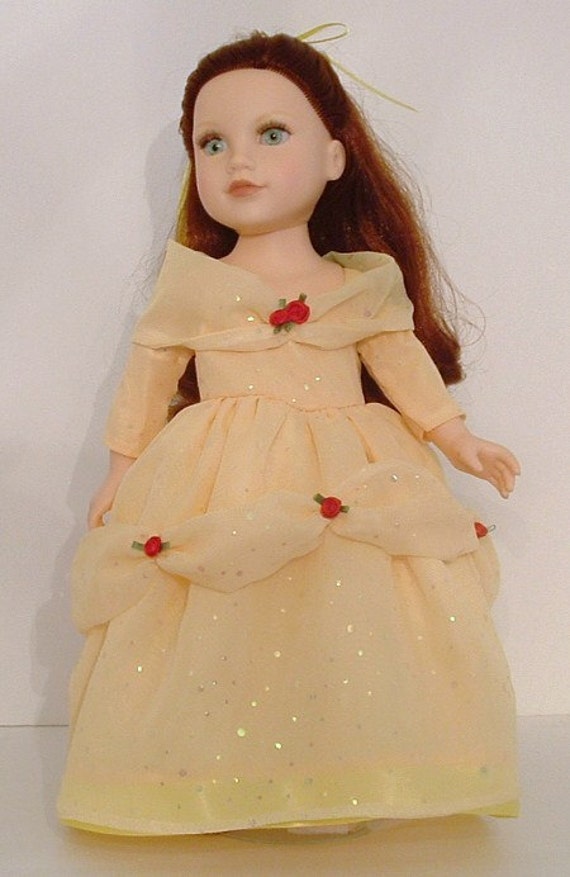 How can you not love

Belle

! Her dress is by far one of the most pretty of all the Princess gowns, this adaptation is a sparkly stunner!

Click here for shop and listing.
If you are a fan of Princesses and 18 inch dolls check out one of my favorite

Etsy shops My Girl Doll Clothing Co. by clicking here
As with all my posts I would love
to hear from you so please leave me a comment here or email me at karenmowen@gmail.com