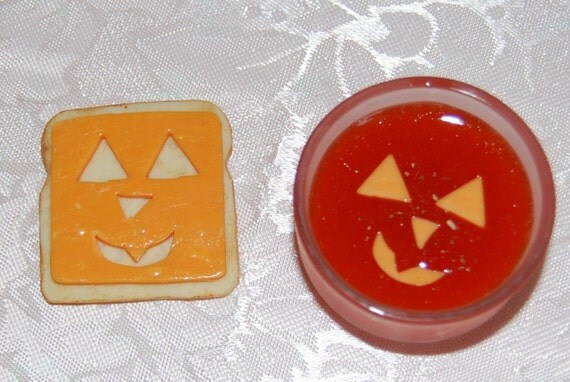 I know it is cutting it close but I had to share these last minute awesome Halloween Inspired Etsy Food Items and Treats for your dolls.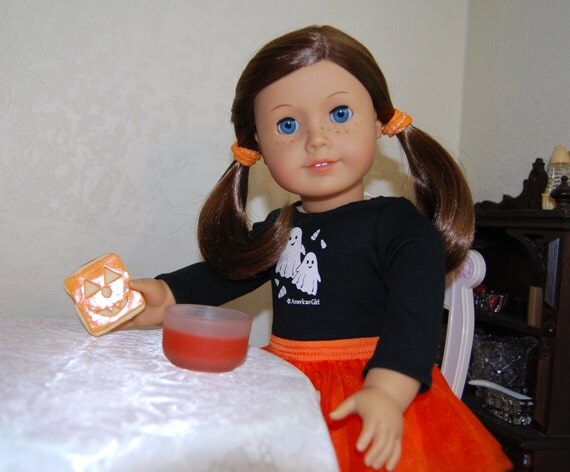 The above is a Tomato Soup and Cheese Toast for 18 inch dolls made by
FauxRealFood Etsy Shop
. This truly made me smile and I love this listing! So much so that I may make this for myself for lunch today!
Click here for shop and adorable listing!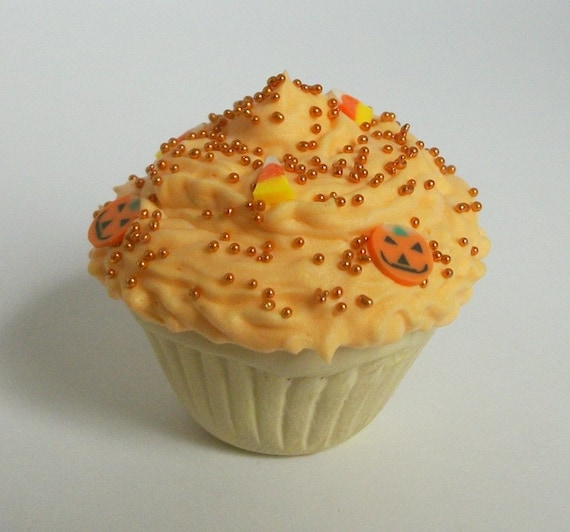 If you are new to my blog you may not know this but I love Jessie Raye's Etsy shop for Doll Food. Her work is wonderful and I use her often for gifts and special requests. (*Dr. Who Fans, I can not wait to share with you the latest order she made for me, in a few days.) Her work is fantastic and Doll lovers would be thrilled to have her creations in their collection. Her cupcakes are priced under $5 and fit perfectly in a stocking, advent calender!
Click here for her shop and this listing.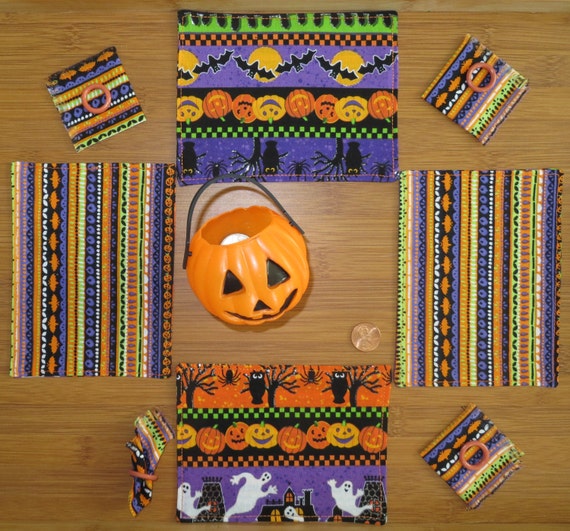 4UCherrishedTreasures Etsy Shop
has made a very eye catching Halloween Table Set, Place-mats, Napkins and Napkin Rings. What makes this set special? I love that it is reversible!
Click here for shop and listing.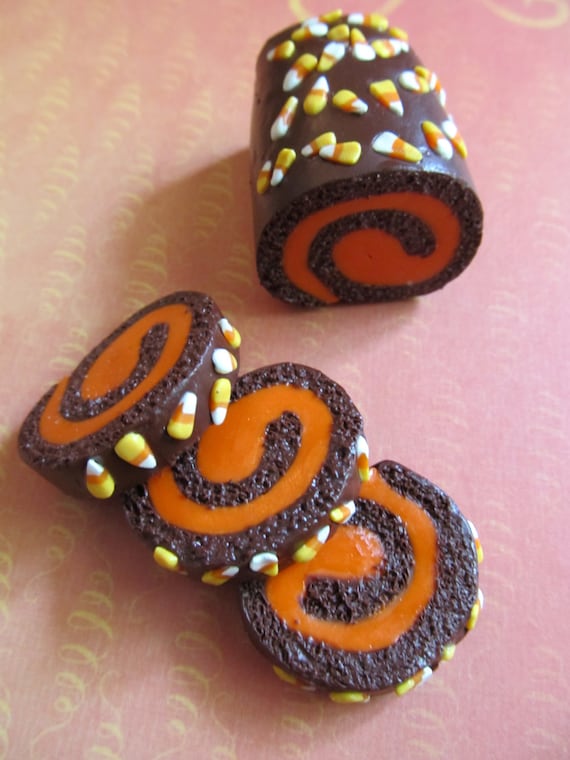 Last but not least is this Chocolate Roll Cake made by
The13BlackCats Etsy Shop
. I am in awe of anyone who can make these roll cakes for humans and am equally impressed by this one for dolls! This listing has me craving a roll cake and think I have to call my sister to get her to make me one to eat.
Click here for the Doll Version of Chocolate Roll Cake and The Etsy shop of The13BlackCats.
We are getting excited for Halloween!
As with all my posts I would love to hear from you so please leave me a comment here or email me at karenmowen@gmaiml.com