Well it is a week until Christmas day and our friends at Lee & Pearl have a great free pattern and tutorial for making the perfect doll sized stocking. All you have to do to get it is become a News Letter Subscriber at
www.leeandpearl.com
You will not miss a pattern release date and you will get free pattern tutorials and info on all their up coming patterns.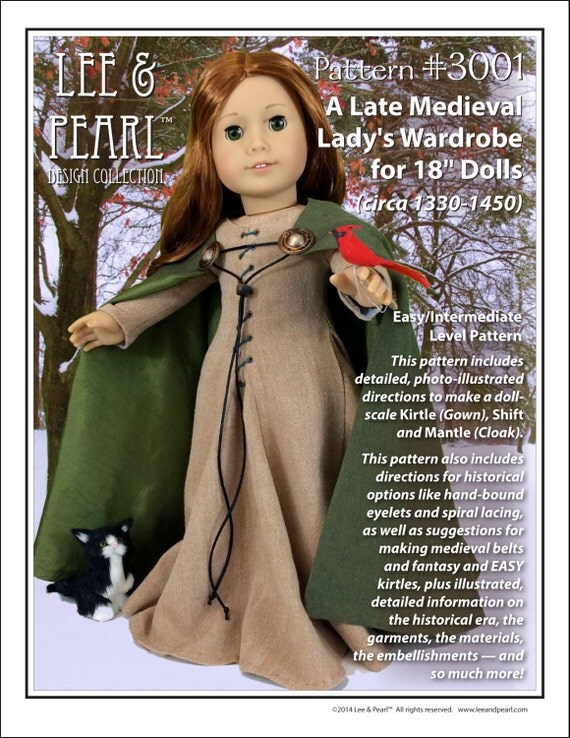 Lee & Pearl's Shop offers some truly unique and special patterns for the doll collector and seamstress alike! The late Medieval Lady's Wardrobe pattern is eye catching isn't it!
Click here for pattern and shop listing.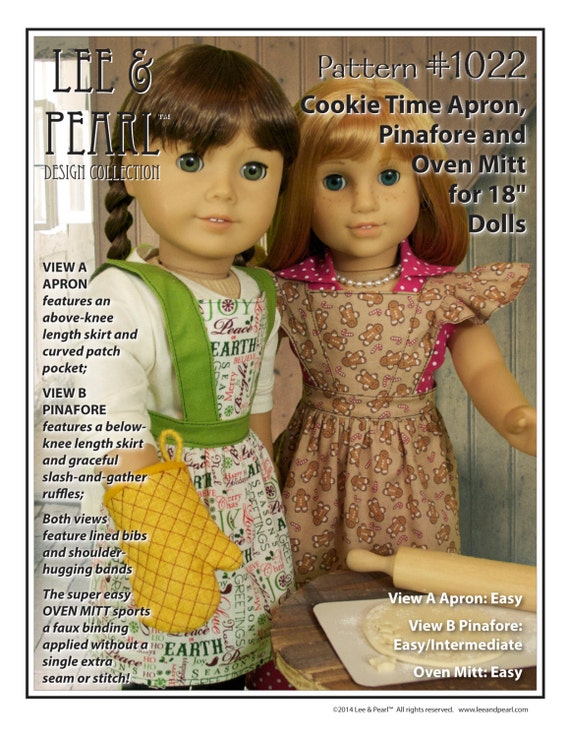 I love the Cookie Time Apron, Pinafore and Oven Mitt Pattern offered at
$3.99 for PDF Download by clicking here.
There is still lots of time to purchase down load and sew for the doll lover in your life! I would love to see any complete projects that you have sewn, knit or crochet this holiday season so please email me at karenmowen@gmail.com
As with all my posts I would love to hear from you so please leave me a comment here or email m e at karenmowen@gmail.com