Both Advent and Hanukkah are fast approaching and for the last few years I have shared how I have made and sent out doll sized advent calenders within my own swap group. Today I wanted to share with you those posts and show you how you can start your own Dolly Advent Calender or Hanukkah gift holder for your own families.
The above photo is the first Advent Calendar Swap I made and traded with in my swap group.
http://karenmomofthreescraft.blogspot.ca/2011/11/advent-calendar-of-doll-items-i-have.html
is the link to the first calendar I made, click the link to see all the items that went into this fun swap.
Last year we had this great idea in our group to all purchase a 24 pocket shoe organizer from Walmart and fill each pocket with items for dolls from our swap group. I loved having this on the outside of my door and every morning getting up to see what my partner had made!
Around the same time
www.designmegillah.com
published a similar idea for Hanukkah which is so brilliant! This photo is from this post
http://karenmomofthreescraft.blogspot.ca/2012/12/a-hannukkah-gift-idea-for-dolls.html
you can find the direct link to
www.designmegillah.com
on that post. (At time of writing this I am not able to hyperlink my previous posts)
So you may be wondering what to put in the pockets. Well it is really fun to see how much you can make but if you feel you are not craft enough, source your pocket fillings at the dollar store or purchase from Michael's Jo-Anne's, Target, Walmart, ToysRus, Etsy, Ebay or your party store.
For a very small investment you can add so many great doll play items to your pockets. One of my most favorite items to put in the pockets is SHOES!!!
With all the great coupons offered at Michael's and Jo-Anne's Springfield Doll Shoes are the most fun item to get a great deal on. My niece Laura has asked me for doll shoes every year since she was 2 for Christmas. Every Christmas I give her a new pair of Springfield Doll Shoes with her Christmas Gift.
Click this link to see Springfield Doll Shoes on Line
http://store.springfielddolls.com/shoes.html

This year I am so impressed with what Our Generation is coming out with, offered at Target and under $6 you can find sets like these which will help you fill your pockets, wrap each pair individually and you have 4 out of 24 pockets complete!
Also available for a minimal cost are these shoes and boots offered at Walmart stores, these shoes will fit most 18 inch dolls and are offered under $3 in store. I was hoping to share with you a photo of the hairbrush that they sell, which I have purchased several of but at time of publishing I can not locate mine. A doll hairbrush is a great pocket stuffer!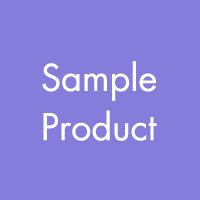 Hair elastics like these are sold at my dollar store and I usually keep a few thousand on hand! You get anywhere from 300-500 in a package for around $1.25 where I live and you can add these easily to your pockets as is or put them into small containers and spread them out. This is a great item for those of you making a calender for more then one doll lover in your life as well. A little goes a long way! Group them by color or handfuls!
My dollar store also has so many of these fun erasers that double as great doll play food. Don't like sushi? They have so much more from desserts to hamburgers and even dolly iphones. Check in the Stationary section or Party Section of your local stores.
My Party Store has these in characters or plain some even have a working flash!
often The Book Depository has the mini dolls $5 less then AG in store or on line!
A large assortment of American Girl books are waiting to find new homes at your local book stores. I found and rescued all of these books shown above at thrift stores! Often for less then $1 each!
New or Used these books make great pocket fillers.
Remember not everything has to be Dolly Related you can always put a notebook, stickers, chocolate, candy, socks and more for your pockets if you have trouble making them all be doll related.
I hope you have been inspired by today's post and that you will give this a try this holiday season. If you have any questions or need ideas you can always contact me by email at karenmowen@gmail.com
As with all my posts I would love to hear from you so please leave me a comment here or email me at karenmowen@gmail.com