I am sorry for the delay in today's post for some reason it did not fully publish, here is today's Post....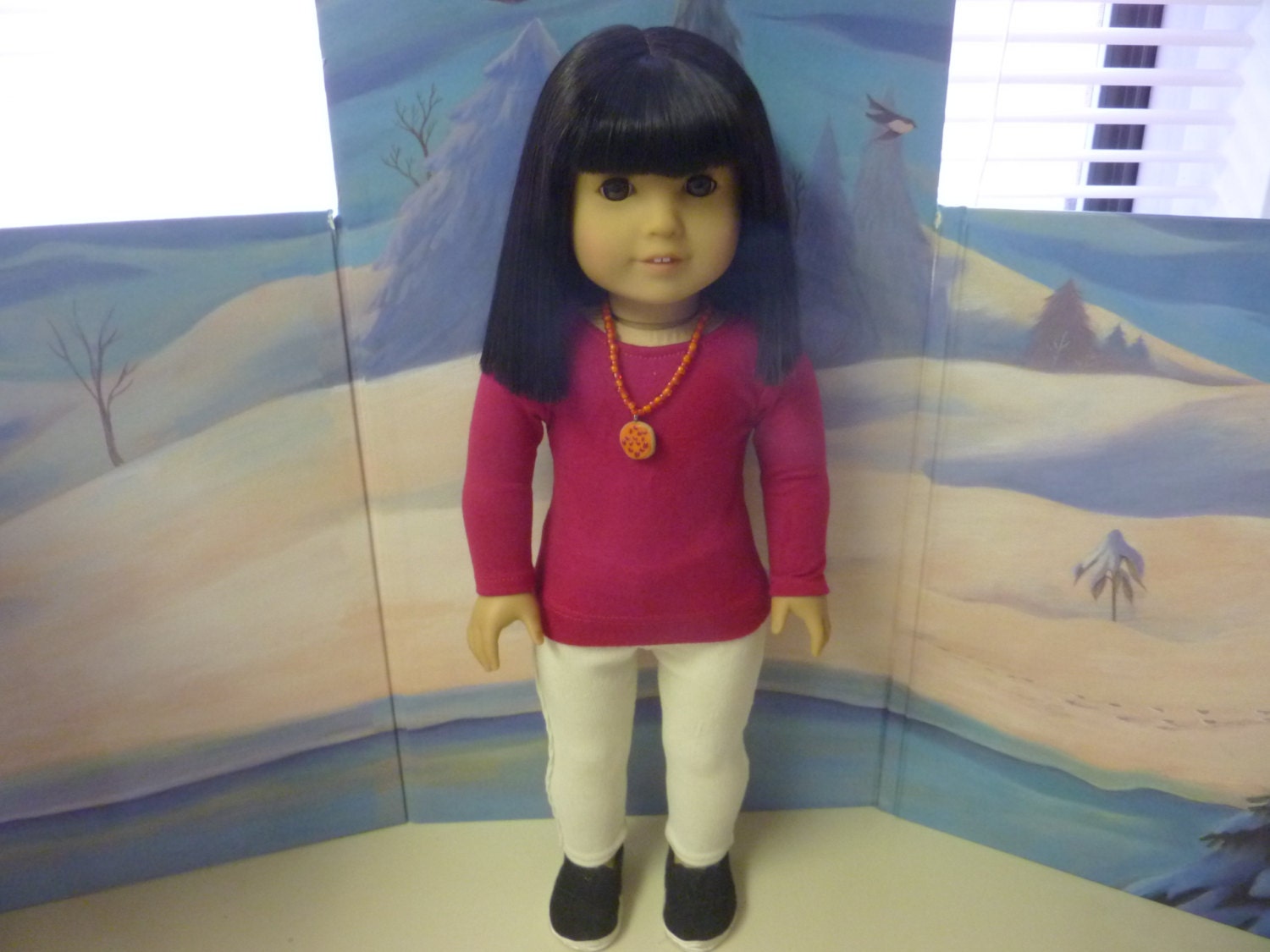 I love it when a reader suggests an
Etsy shop
they have ordered from and just loved. Enter
Anick's Boutique
.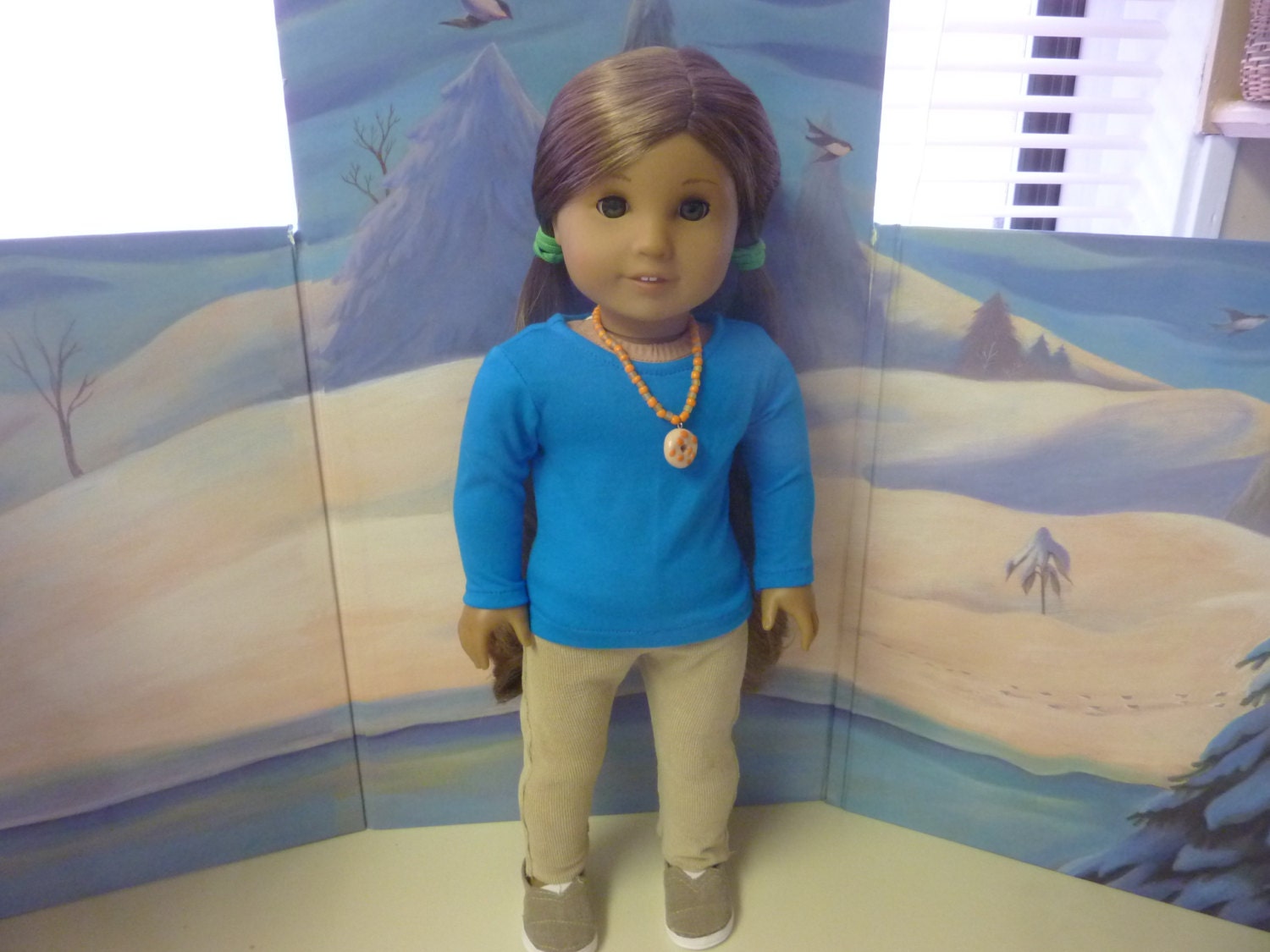 I contacted
Anick
to find out more about her sewing history and I was thrilled to know that not only does
Anick
love to sew but she is a true doll lover.
The photo below shows the dolls in
Anick's
collection, and here in her own words is what
Anick
shared with me.
K: How did you get started sewing for dolls?
A:"Well it all started with my grandmother and mother I just saw the making beautiful clothing that was different from anyone else , so I started doing the same for my Babies because I didn't like the clothes they came in."
"I started sewing for AG dolls when I got my very first doll Samantha I was 11years old.
I currently have 33 AG dolls."
K: What is your most favorite thing to make for dolls?
A "The favorite thing to make for my dolls is clothes. I mostly like 3 piece outfits."
"My top seller well it varies But I would say my Tee and skirt outfit."
"I don't want my dolls to wear the same cookies cutter outfit that other dolls are wearing that is my main motivation also as fashion Change every year and season I love designing new outfits for my girls."
K: What would you like my readers to know?
A: "I'm a homeschooler with 2 girls and twin boys . I love designing, sewing, creating anything from wedding dress, beautiful garment children clothes, costumes for plays, but my most favorite is making doll clothes. For me it's easy to sew for my doll they are smaller, you use less fabric and you can be as creative as you want and they won't care."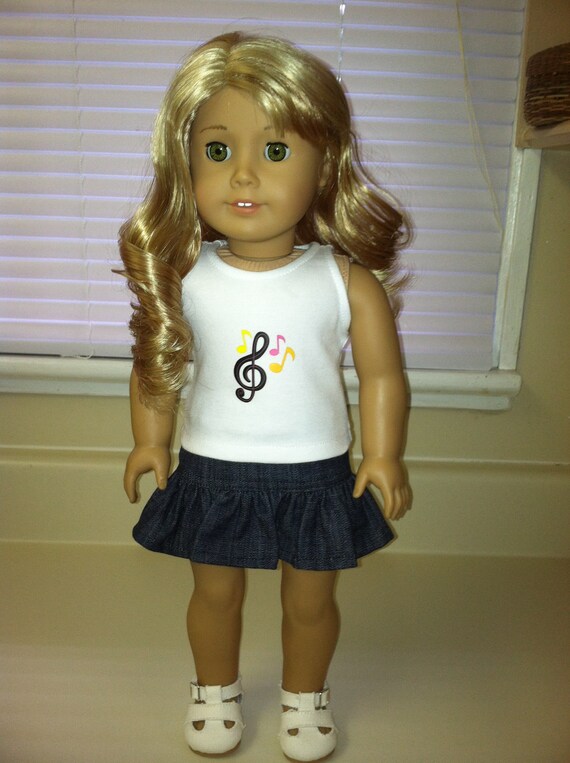 "My youngest daughter love dolls as much as I do, we create outfit together, make movies, take pictures with or dolls. For my daughter seventh birthday we had a AG theme so I made matching outfit for the girls and they dolls. The parents wanted to have to same party, and have new and cheaper clothes for their daughters dolls, so that's how my store started got started on
Etsy.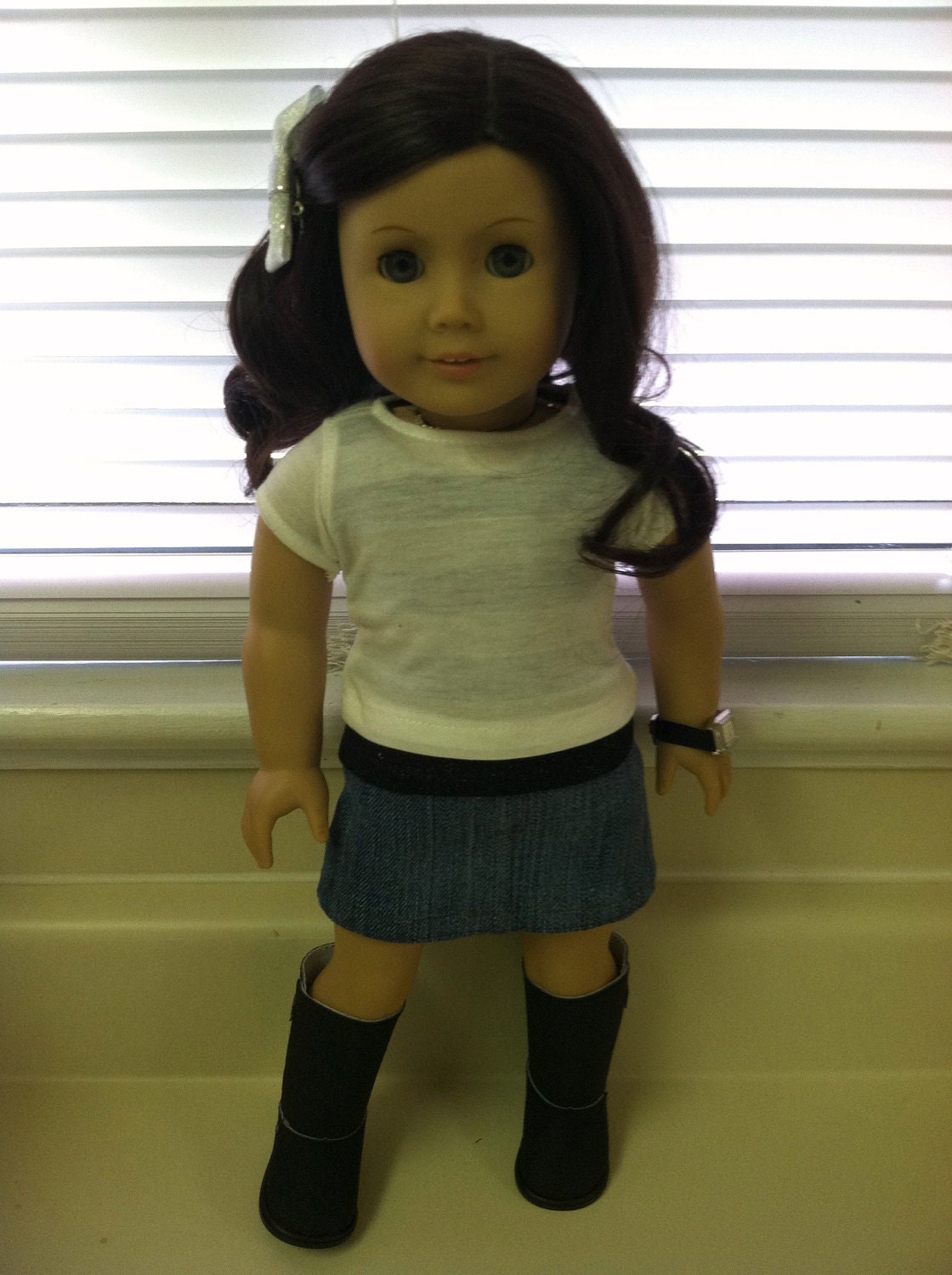 Check out
Anick's Boutique
today by clicking on any of the
blue words
in this post.
Anick's Boutique
, offers quality handmade doll clothes for your 18 inch doll, clothing offered from $13.00 to $23.00
Thank you to Lauren and to Anick for allowing us a look behind the scenes of her Etsy shop and for sharing her photos with us today!
As with all my posts I would love to hear from you so please leave us a comment here or email me at karenmowen@gmail.com