Let's talk about Flip Chairs....
I have always loved Flip Chairs and still kick myself for not getting the American Girl Doll One shown above. American Girl no longer has flip chairs on their website and I have not seen them in store. So I was thrilled to find out that there are some great flip chairs avalible from some of my most favorite doll companies!
This Springfield Doll Flip Chair is the easiest to find and very affordable. Offered on line in their online Shop for $14.99 this is a great addition to your doll play collections and makes a great gift!
Click here to see the on line listing.
If you already own this wonderful flip chair, I invite you to share your review both here and on the Springfield Doll Website, you can leave your review by
clicking here
My friends over at
Maplelea Canada's 18 inch doll line
is offering this large Slumber lounger that really does easily double as a bed for dolls! Offered at $22 this beautiful blue flip chair can be viewed by
clicking here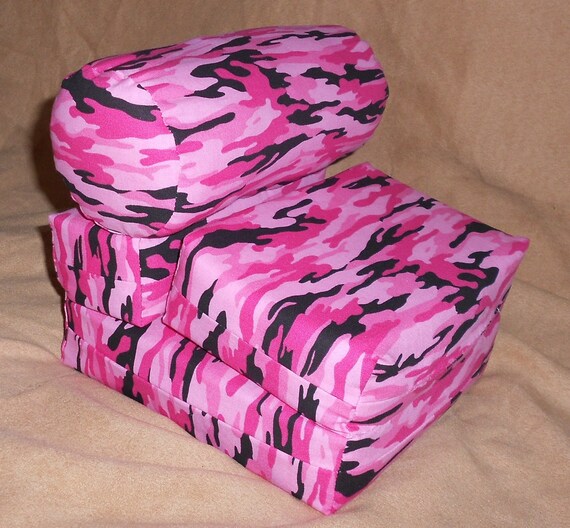 Over on Etsy you can find beautifully handcrafted flip chairs for your dolls made by the wonderful folks at
Honey Creek Crafts
offered at $21.50. This shop offers a selection of colors and fabric choices.
Adding Doll furniture to your doll play collections that serve more then one purpose really encourages and enhances doll play. These Flip Chairs are also easy to transport to sleep overs, small enough to keep at Grandmas (Or Auntie's!) and really make a great gift!
As with all my posts I would love to hear from you so please leave me a comment here or email me at karenmowen@gmail.com