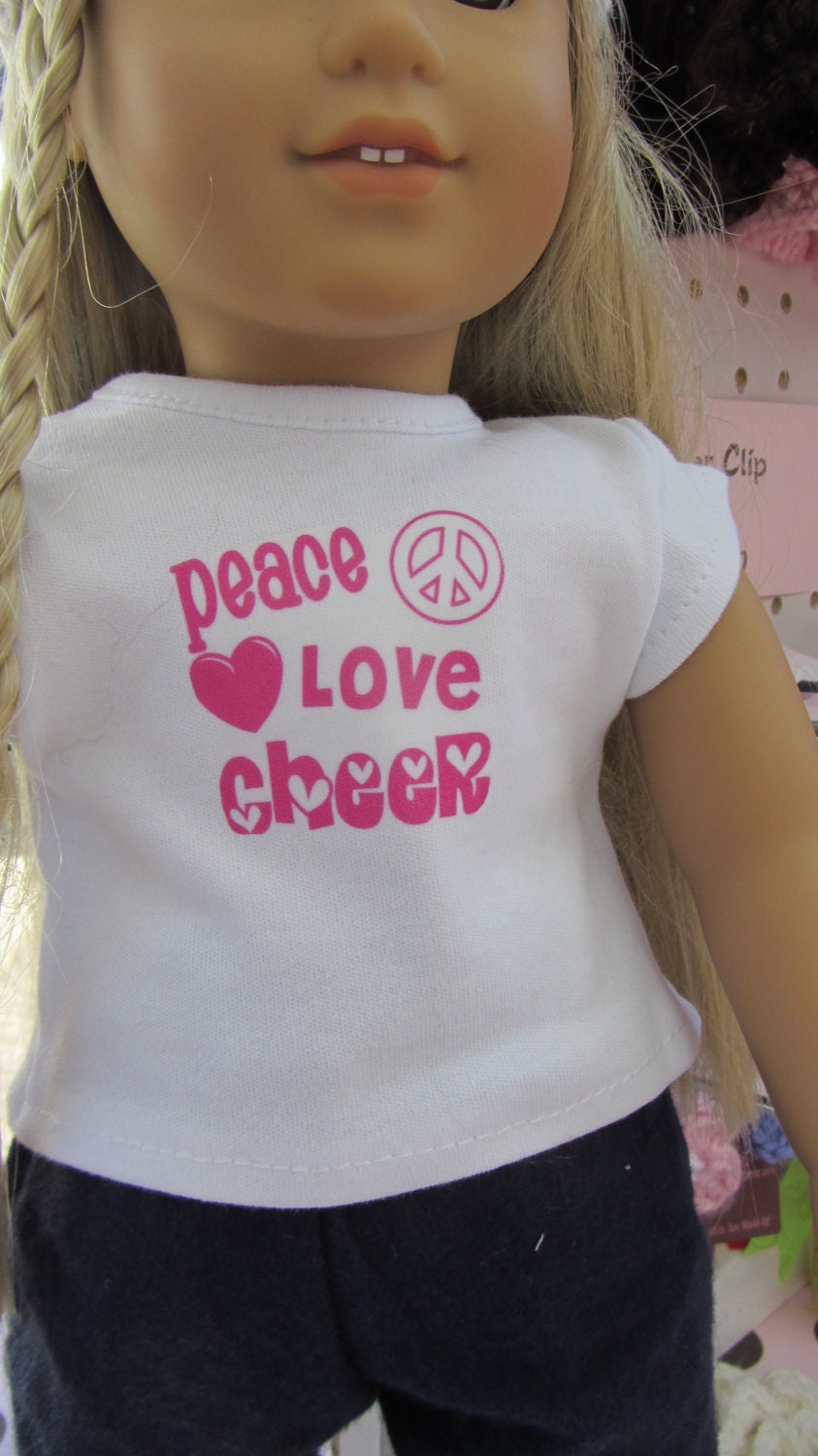 This shop features some truly fun outfits for all 18 inch dolls and if you are a fan of American Girl Historical Doll Julie you will be inspired by all the Peace and Love items to be found in this shop!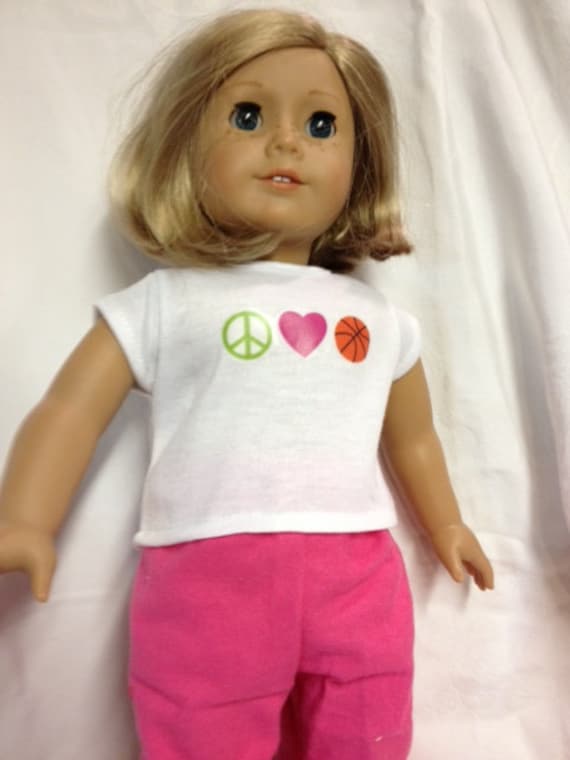 It is important to me to share with you the people behind the Etsy shops I feature here on my blog and I asked shop owner Mandy to share a bit about herself and her shop.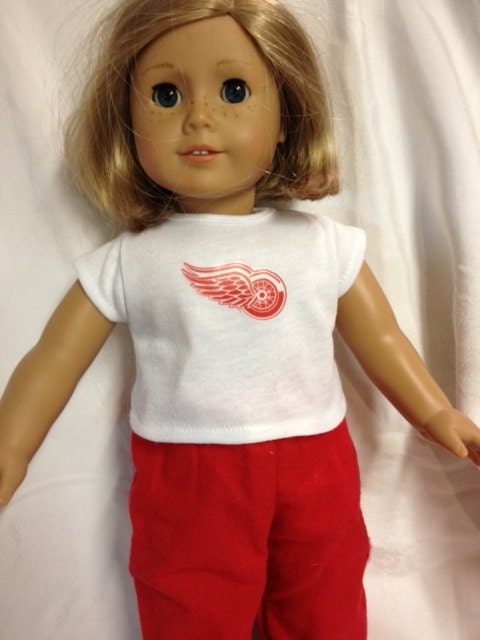 "My name is Mandy Keller Rodriquez and I am the owner and Crafty mama at
Sugar and Spice Crafts.
I am a happily married stay at home mother of two. My daughter is nine and my son is five. I first started sewing doll clothes about 16 years ago when my youngest sister (who is now 24 and getting married) got an American Girl doll. I made dresses and nightgowns for her Samantha doll. I taught my self the sewing skills needed to make those doll clothes back then using the sewing machine that my mother in law bought me for Christmas the first year I was married. They were a great learning project at the time. "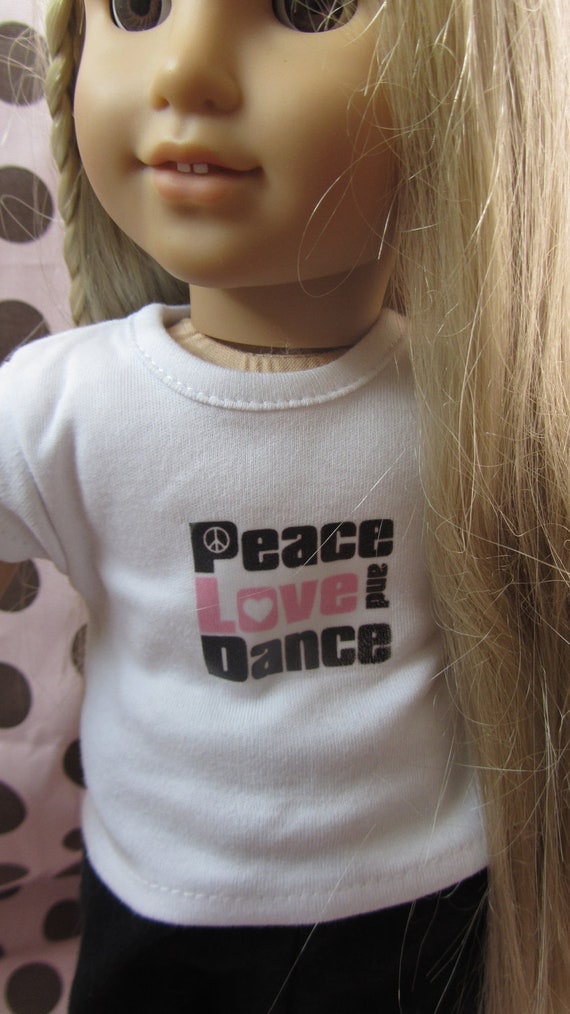 "I didn't think I would ever have the opportunity to use those patterns again, but then I was finally blessed with a daughter. My daughter got her first doll from her Nana for Christmas when she was 5 years old. My mom bought her the Felicity doll. Shortly after Felicity came into our lives I knew I was going to need to get sewing more clothes. Her collection has grown to include Felicity, Kit, Josephina and a just like me doll. We also have on loan from my niece her Julie doll (I use her at shows a lot). Well, you can imagine the cost to clothe all those dolls. So now I have an entire drawer full of doll clothing patterns."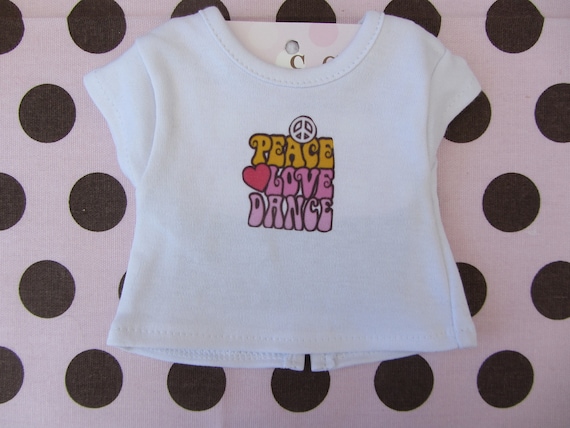 "I really started focusing on my doll clothing a little over a year ago when I decided to not only make clothes for our dolls, but to sell them as well. I started with doll t-shirts and jean skirts as well as a few dresses. The clothes were a hit and I expanded to doing t-shirt pajama sets as a focus. I am mostly motivated by feedback from friends and customers. I like trying to make things that the girls really like and would want to wear themselves."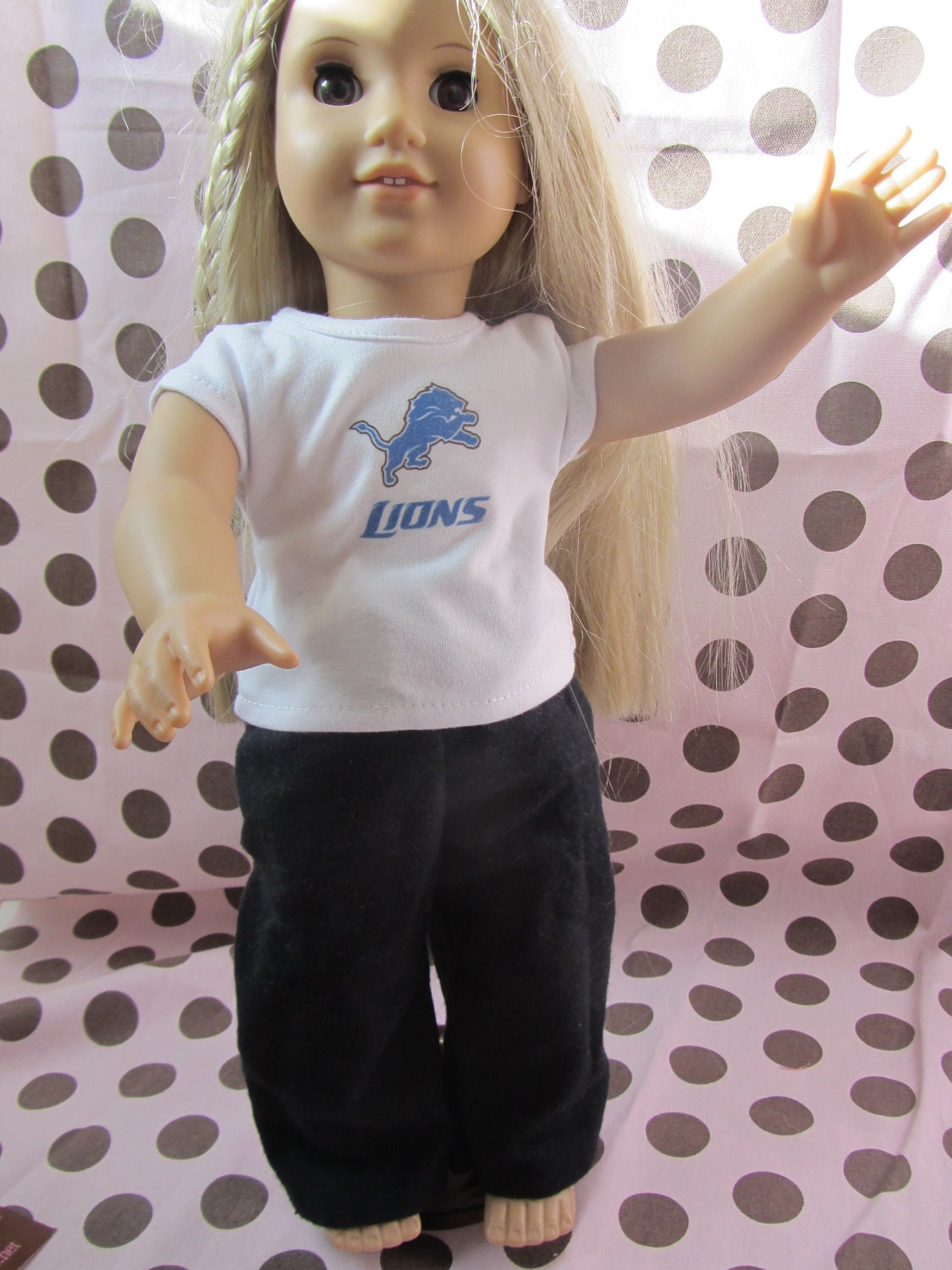 "I sell my doll clothes on Etsy and at various craft shows in our area. Interacting with the customers and hearing their comments is what motivates me to keep crafting. Crafting has always been a big part of my life. My mother says it skipped a generation because she is not crafty. However, I started crafting at a young age; one of my childhood idols being Holly Hobby. My mother in law is extremely supportive and helpful too. If it wasn't for her, I don't think Sugar and Spice Crafts would have gotten off the ground. She keeps me well supplied in fabrics, notions, and many other craft supplies from her personal stash as well as finding bargains I can use. She is a wealth of knowledge…sewing, crafts and beyond."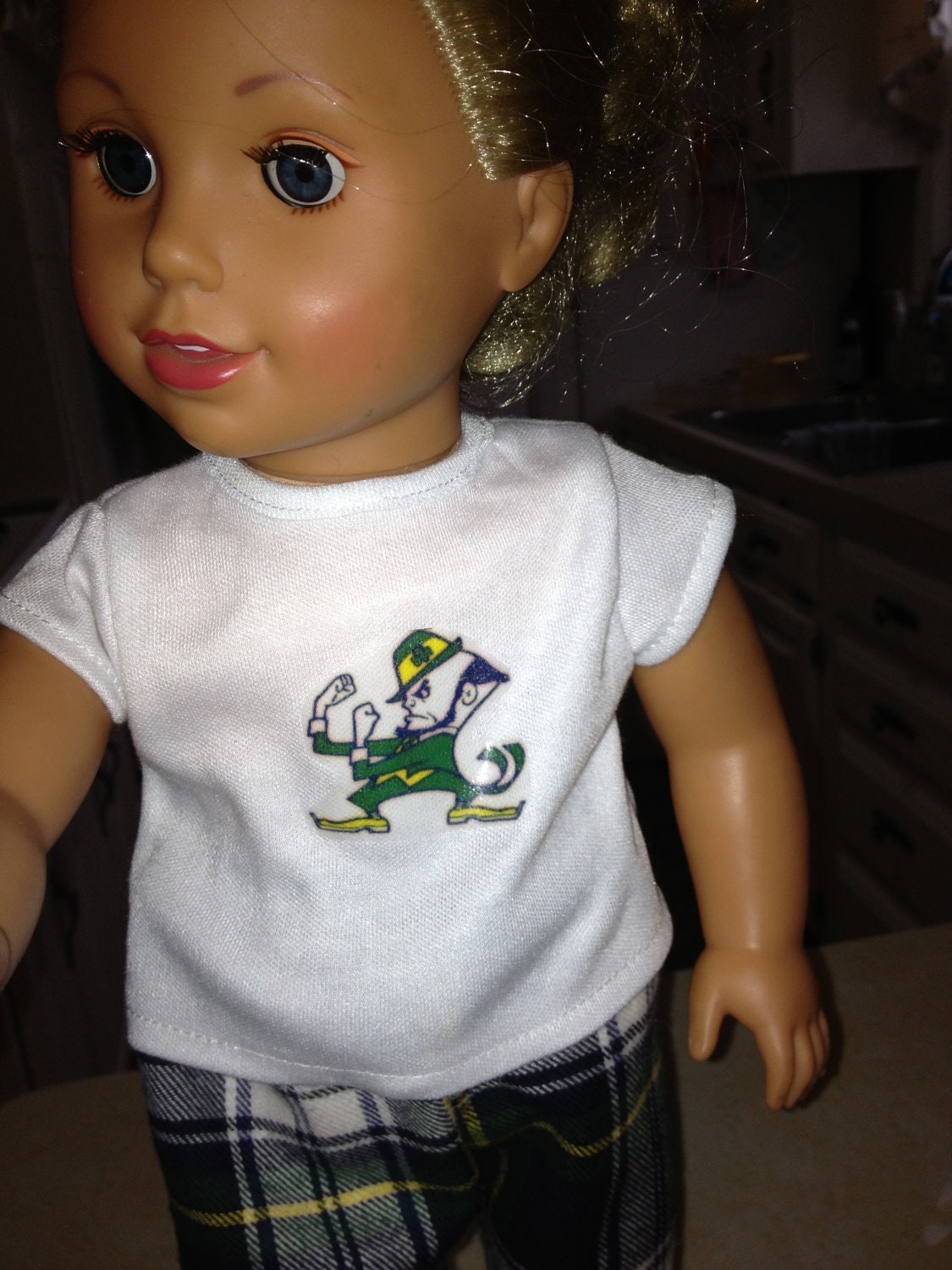 "I know someday my daughter may not want to play with her dolls any more, but I intend to keep all of it for her. I want to keep these wonderful memories that we have made together so she can share them with her own children. Not to mention, I'm not sure I will ever be able to give them up myself."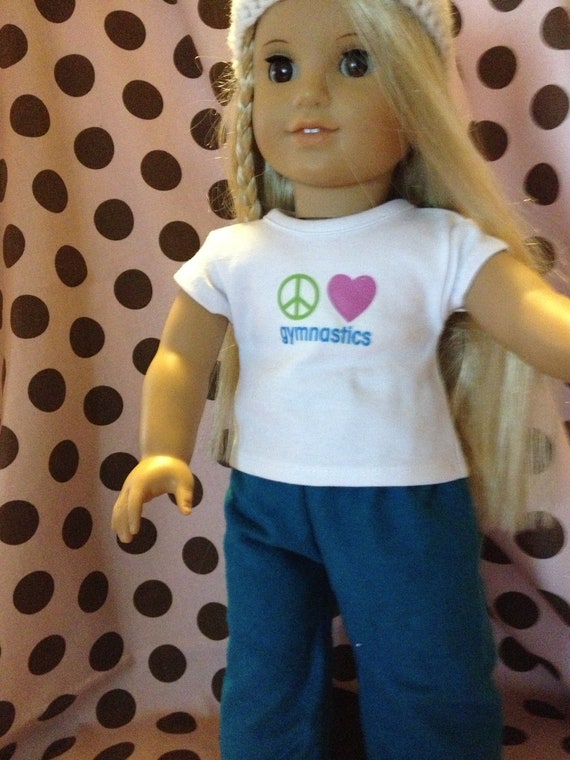 I want to thank Mandy for sharing with us about herself and shop today and I know you will love the active wear offered in this fun shop! Items in this shop offered from $1.00-$12.00
As with all my posts I would love to hear from you so please leave me a comment here or email me at karenmowen@gmail.com