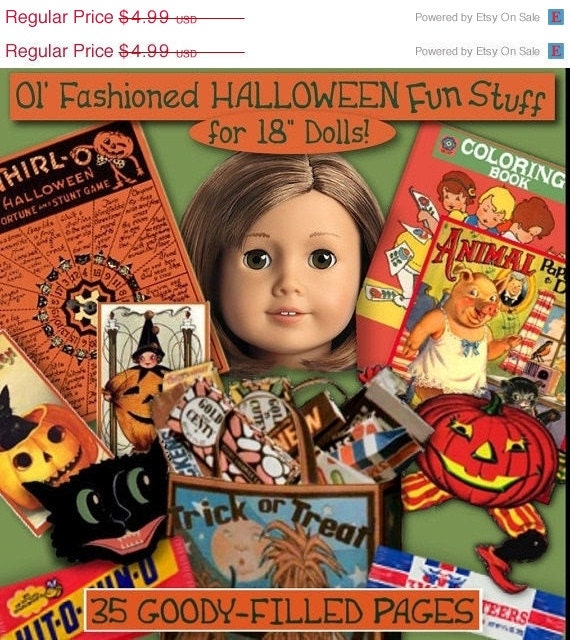 I am having so much fun with my
eVintage printable halloween
goodies for my dolls. This shop offers doll lovers a great
Halloween printable craft and activity package on sale for $4.24!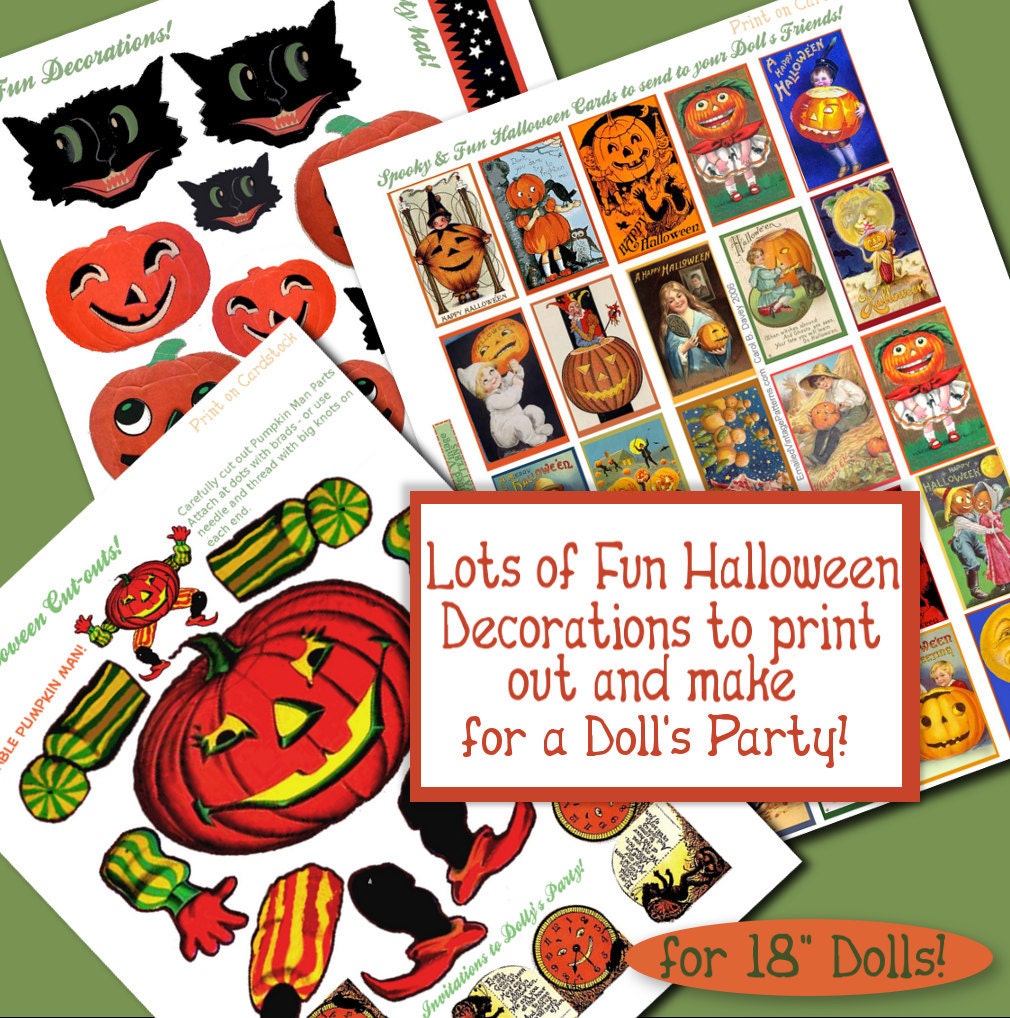 Once purchased you get emailed a link where you download a PDF file where you can print it yourself or send it off to your local print shop as I did.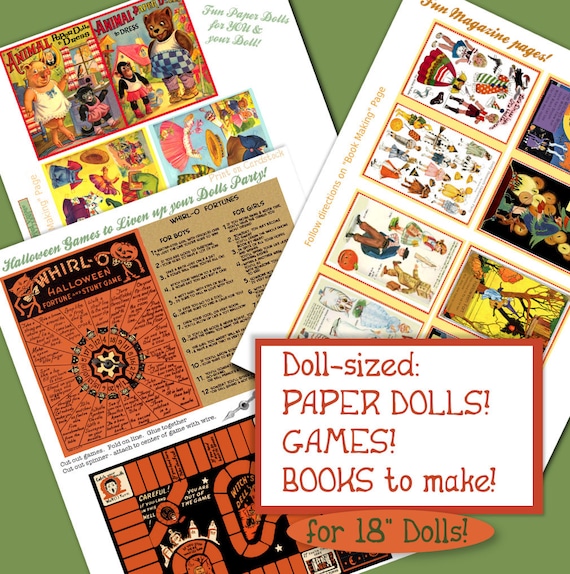 I have made the books so far and really have enjoyed putting them together for the dolls.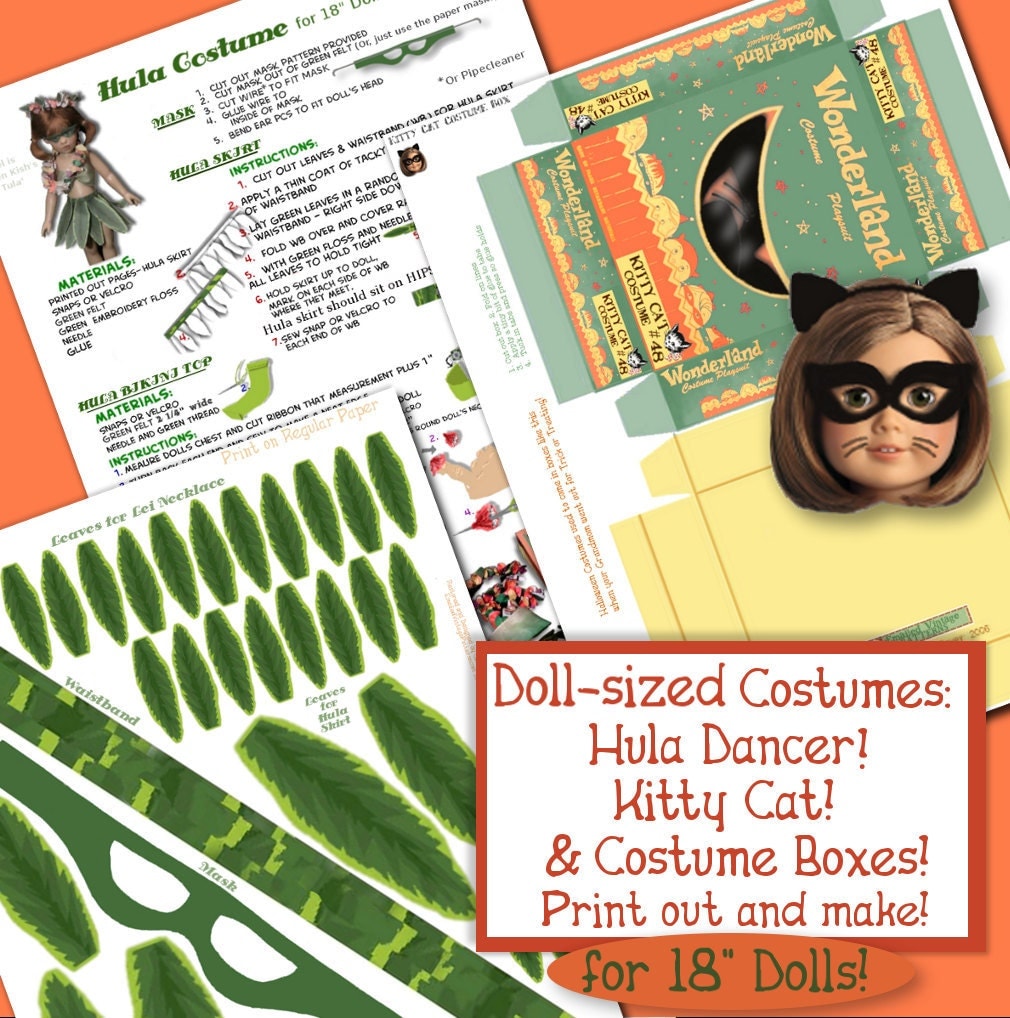 I love the vintage costumes in this package. You can easily print as many as you would like, they make great party favors and party activities!
Making the Dolls the Halloween games will be my next activity, enjoying putting these together with nostalgic wonder! Fun memories from Halloween parties of my youth (dating myself here) and now that I get to share these Halloween Doll Play accessories with my nieces and their dolls! What fun!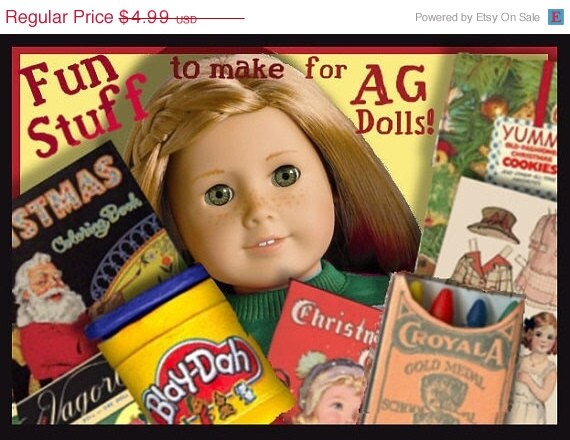 I am so looking forward to printing the
CHRISTMAS
one was well! It is never to early to plan and print for the holidays.....
Check out
eVintage's Etsy shop today
!
Click here
to visit
eVintage
and get started making fun Holiday items for your dolls or the doll lover in your life.Affordable Holiday Fun for your dolls is just a click away! I know you will be thrilled with your investment in doll play fun for years to come with your purchase from from
eVintage patterns
.
As with all my posts I would love to hear from you so please leave me a comment here or email me at karenmowen@gmail.com