I recently asked one of my favorite
Knitting Pattern Designers Jacqueline of Jacknits Etsy Shop
to create a pattern for the 6 inch mini dolls.
Jacknits
shop offers some knit wonderful patterns for 18 inch dolls and Jacqueline was up to the challenge, she ordered Mini Cecile from
The Book Depository
and created this
sweet dress and pattern for the 6 inch dolls
!
Jacqueline decided to release her 6 inch doll dress on Ravelry for free
. To get your free pattern simply
click here
and follow the directions to down load your
free pattern for this sweet dress for your 6 inch dolls today
.
Thank you Jacqueline for creating such a wonderful dress for our 6 inch dolls and for all the wonderful work you do in creating beautiful patterns for our 18 inch dolls as well!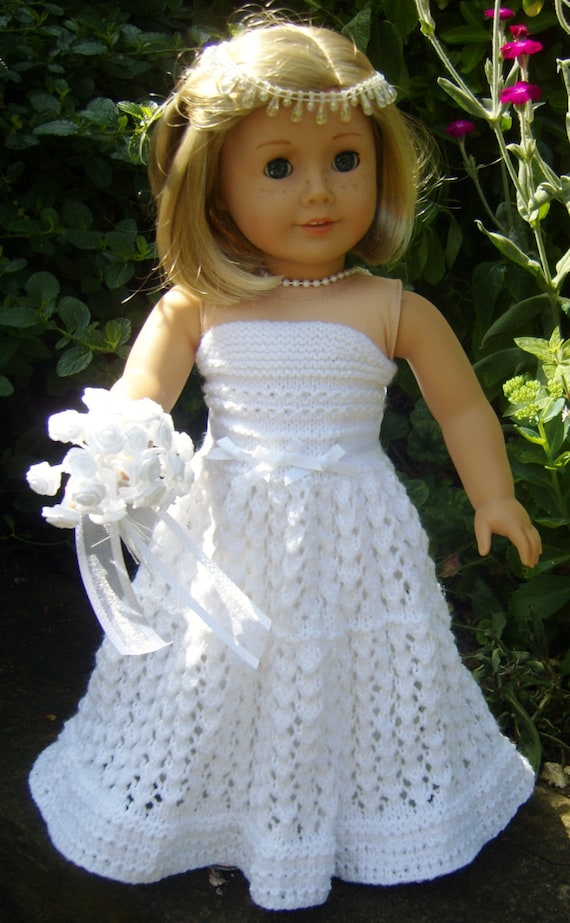 To visit
Jacqueline's Etsy Shop Jacknits please click here.
As with all my posts I would love to hear from you so please leave me a comment here or email me at karenmowen@gmail.com