As an adult doll collector and doll lover I wanted to share with you the wonderful world o f
Collectable Dolls by Ashtondrake.com
I always thought that

Ashtondrake.com

only offered porcelain dolls, and I was thrilled to find out they offer some truly beautiful and unique vinyl dolls as well. Here are a few of my most favorite listings on

The Ashtondrake Website.
I am a very big fan of the Royal Family, I always have been and I love the stunning
Princess Catherine Commemorative Porcelain Doll
offered on
The Ashtondrake Website
at $179.99 Canadian. This doll is as stunning as the new mother herself!
The recent release of the
Prince of Cambridge Commemorative Porcelain Doll
is a true collectors delight. I love the details right down to the little fingers, don't you?
I recommend visiting the on line listing to see the incredible details in this beautiful doll
.
Did you know that The Bradford Exchange offers vinyl dolls?
Madison pictured above is a pose-able doll, who is hand painted and who's hair is hand applied.You can find out more about this award wining doll on The Ashton Drake website
by clicking here.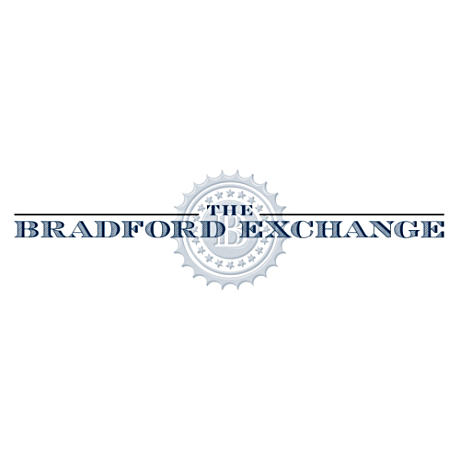 Sweet Dreams Life Like Breathing Emily Doll

has taken my breath away! This is an incredibly life like doll. She is a full size breathing baby doll, that offers realistic breathing movement. When you touch her tummy you can "feel" her breathing!
She is a vinyl doll with hand-painted features and hand-rooted hair. What a beautiful doll.
Katie Kisses
is a vinyl doll that caught my eye as she looks just like my sister did when she was a baby. This doll is touch activated, touch her check and she will tell you she loves you! She also giggles and cries! Don't you just want to pick her up?
Click here to view Ashtondrake.com
I know it is early but I could not resist this is the most adorable holiday collectable doll I have ever seen! Move over Holiday Barbie I think this year I want a
Tiny Miracles Ringle Deer Doll, A Ring in The Holiday's doll instead

!
Offered at a surprisingly affordable $69.99 this vinyl doll is on the top of my holiday wish list!
I wish I could find a better photo on line to show you here of thi
s Baby Doll

,
she is absolutely adorable. This doll named
Jada
is a baby doll with a musical blanket that plays Amazing Grace. I absolutely love her clothing and the little white sweater, not to mention her angelic face! She reminds me of one of my nieces.
Ashtondrake.com
offers doll collectors a chance to collect this beautiful doll as well as contribute to finding a cure for breast cancer. Partial Proceeds of this
Crawling for the Cause baby doll support Breast Cancer research.
There are so many amazing dolls both vinyl and porcelain offered by

Ashtondrake.com
I loved looking at all the dolls on Ashtondrake.com and making my wish list. I would love to hear which ones made yours! Be sure to leave me a comment or email me your favorites at karenmowen@gmail.com
As with all my posts I would love to hear from you so please leave me a comment here or email me at karenmowen@gmail.com