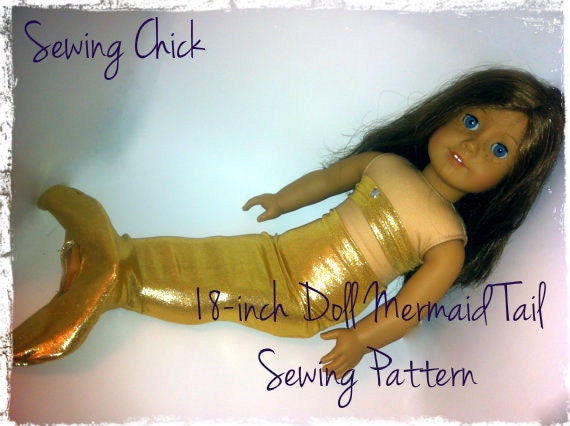 Continuing with our Mermaid Theme take a look at some of these other sewing patterns for Mermaid Costumes for your dolls. Here are three more listings for patterns for your 18 inch dolls.
Craftsy has a pattern offered for $4
Craftsy by clicking here
Alannageorge.com has this wonderful pattern as well. Click here for this pattern offered at $4.99
I love the one pictured above because you can add the skirt! Adorable.
Check out these patterns by clicking any of the highlighted words in these posts. As with all my posts I would love to hear from you so please leave me a comment here or email me at karenmowen@gmail.com