Next to a dolls bed the Table and Chairs are the most versatile furniture set your doll lover will own. There ares so many fun choices at all budget levels that I want to share with you a few of my favorites today.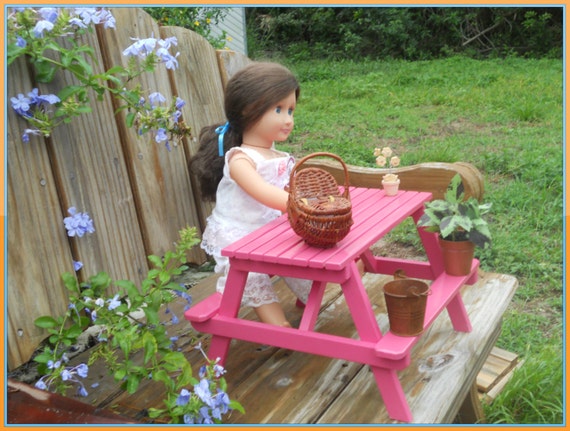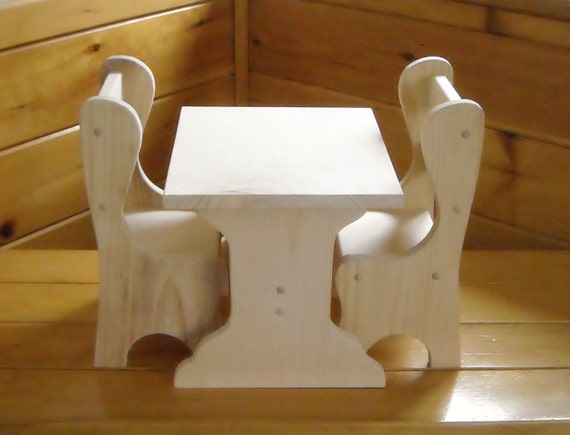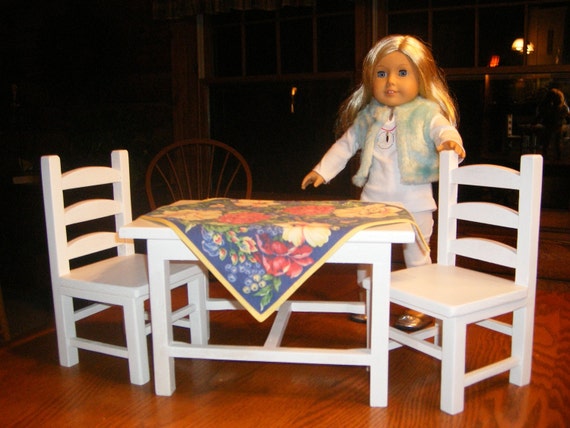 At the $50 mark this handmade and painted set from
lanning83's Etsy shop is a wonderful rectangle set for Dolly's Dinner Parties! Click here for Shop and listing.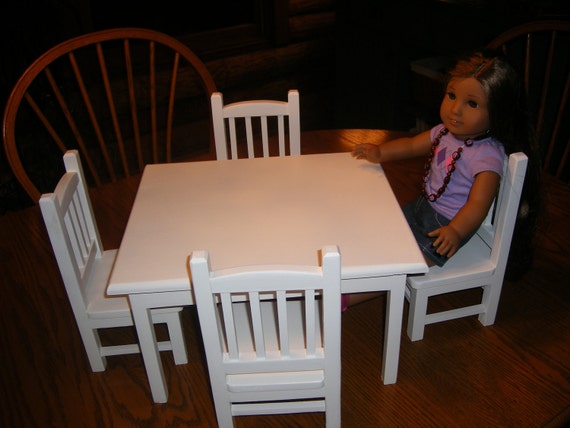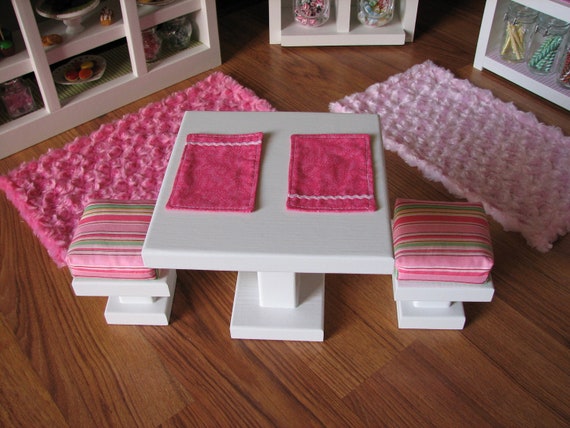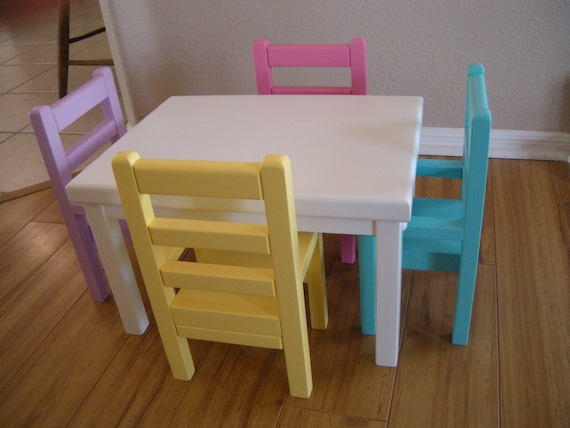 If you are looking to add to your doll play collections and get the most out of your child's doll play time invest in a good quality doll table and chairs. You will be glad you did!
As with all my posts I would love to hear from you so please leave me a comment here or email me at karenmowen@gmail.com