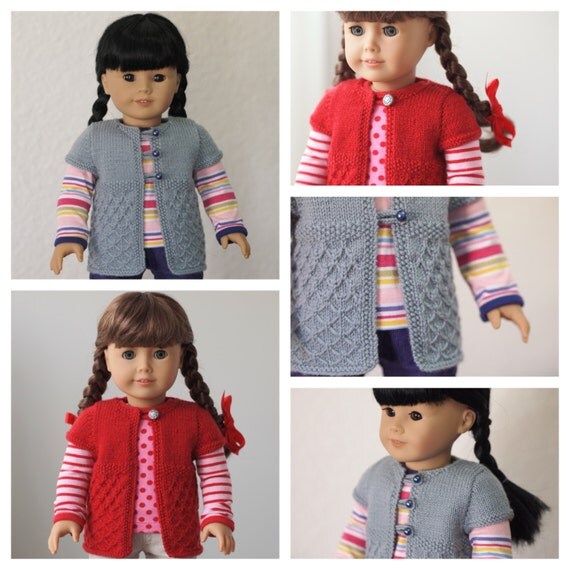 I have been looking at all the fun sweater that are available for 18 inch dolls and I know many of you are knitters or would like to be! Here are three patterns I just love! This pattern is offered at $4.00 From
JayBirdFinnigan
this is a $4.00 PDF down load pattern and is perfect for Spring! I love the details don't you ?
Click here for Etsy Shop and Listing!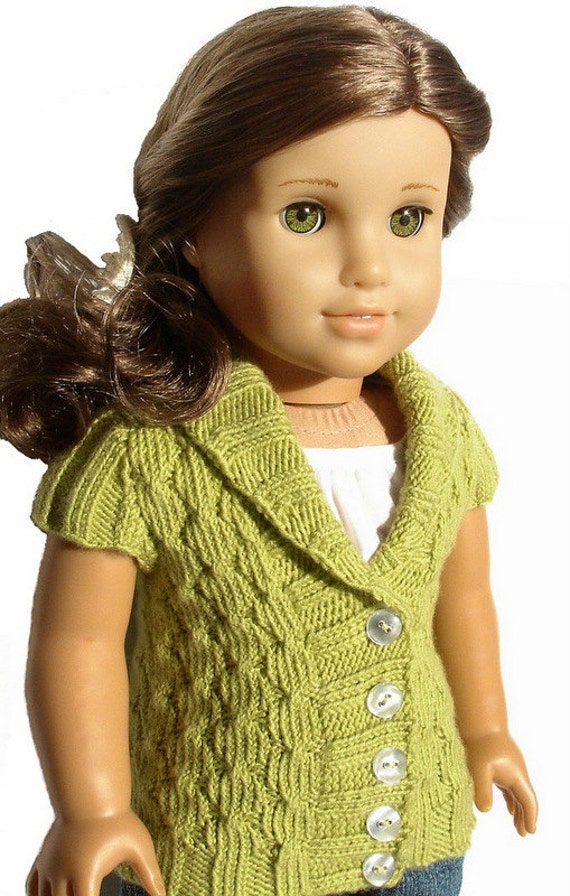 Qute Etsy
shop is home to some fun patterns as well I think this one would look great in every color! This PDF instant down load pattern is offered at
$5.00 Click here to see the listing.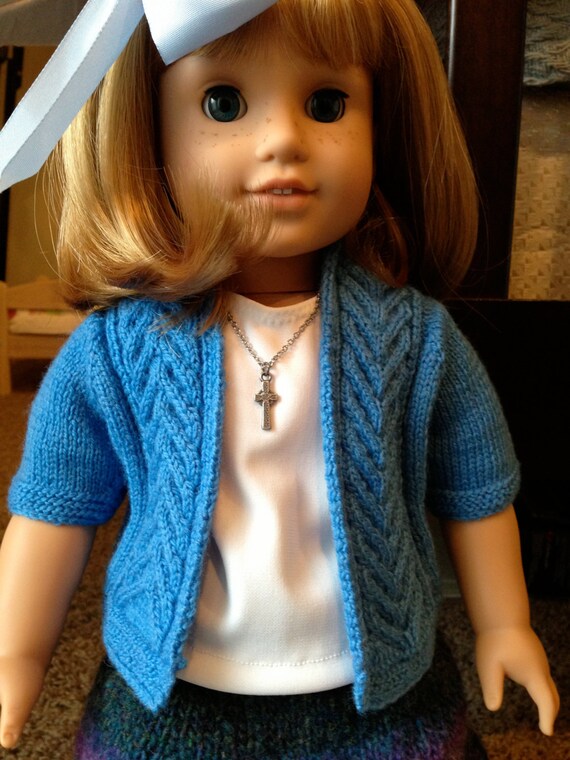 AGDollKnits has also got a short sleeved stunning pattern!
Click here for this PDF pattern as well. Offered at $4.00
Get your needles out and be sure to show me what you make!
As with all my posts I would love to hear from you so please leave me a comment here or email me at karenmowen@gmail.com