So every now and then I stumble on some amazing sites for dolls and I just found this craft idea on
www.mylitter.com for an End Table Bed!
This is pure genius!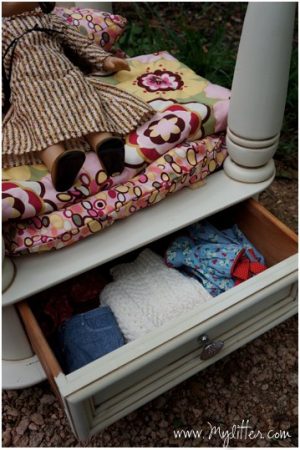 With a little work and some fantastic thinking Tiffany even made the drawer work as built in storage! I wonder if it would work as a trundle bed too!
Check out her tutorial by clicking here
I will be looking for more amazing doll crafts and ideas to share with you all that are low cost and fun as we get closer to the holidays. I hope you will check back often and enjoy!
As with all my posts I would love to hear from you so please leave me a comment here or email me at karenmowen@gmail.com