Today I wanted to share with you an interview I did with Ashley of
Sewed Her Mind Doll Clothes.
Ashley's shop caught my attention with the resurgence of popularity in doll fashions from the New Historical Doll Caroline Abbot's time of 1812. I hope you will enjoy today's interview and visit
Sewed Her Mind's Etsy shop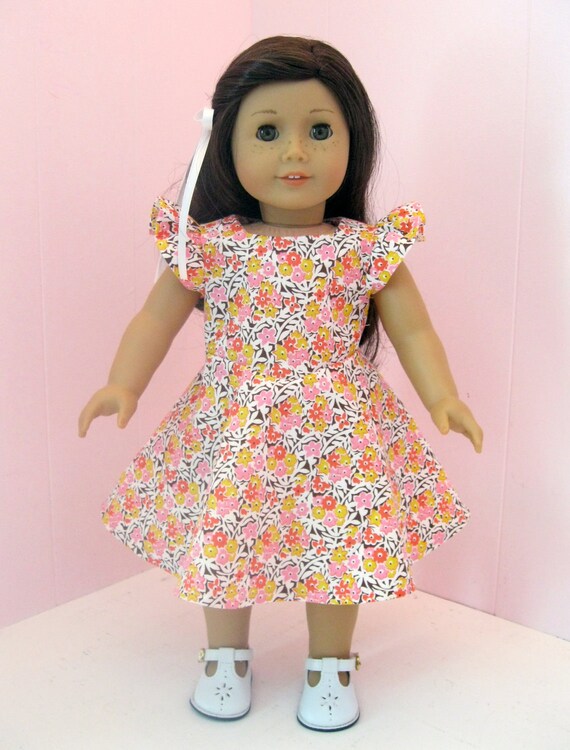 Q:How did you get started sewing for 18 inch dolls?
A:"When my daughter was a toddler she had several 18-inch cloth dolls and an Our Generation doll. I made my first doll clothes for her from an old McCalls pattern. She was so happy with the things I made that I was hooked.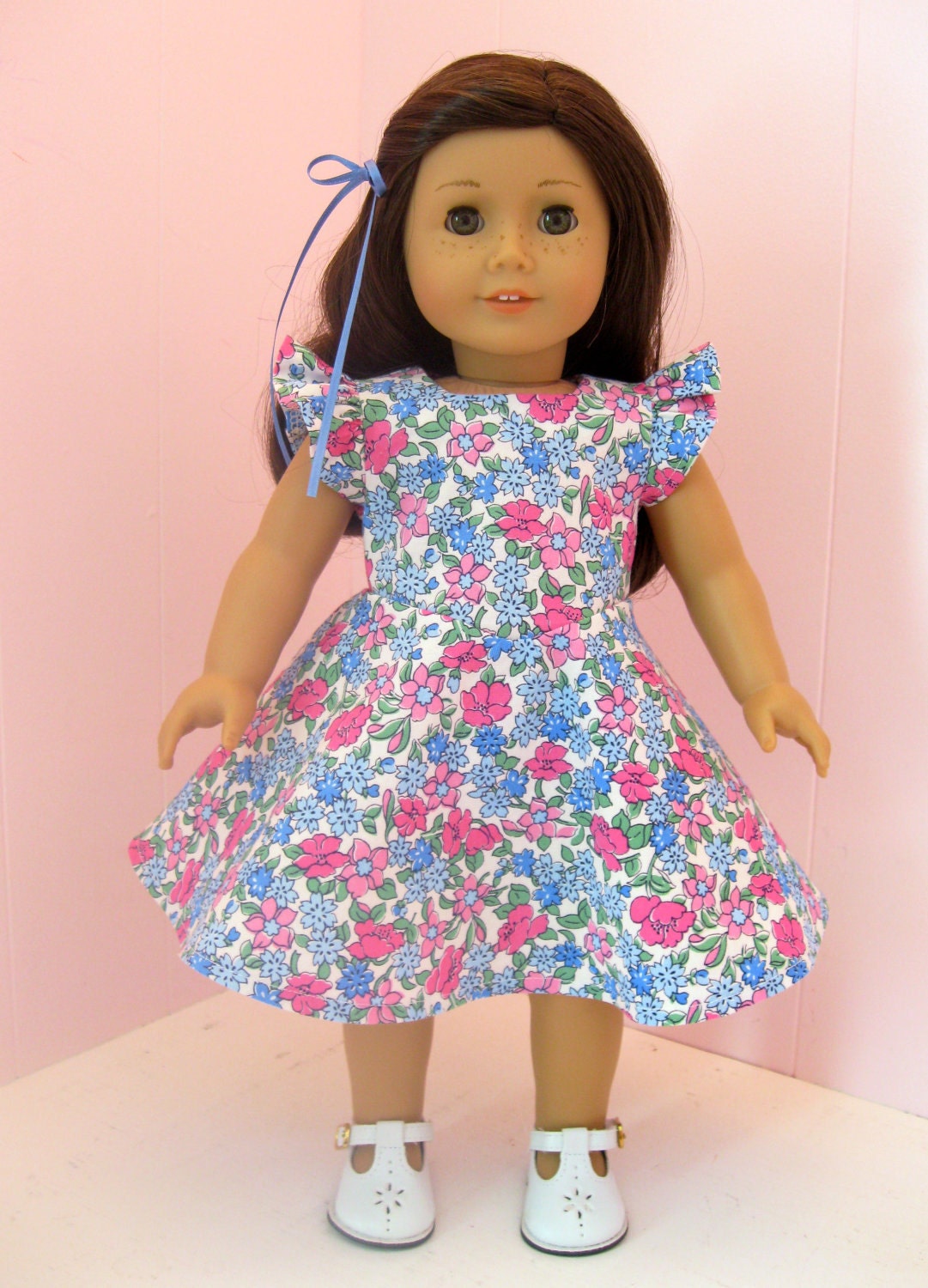 But I really got going when Santa gave me Kirsten and her holiday outfit for Christmas in 2009. Since she and her collection were archived that year, I looked around for pioneer clothes patterns so she could have a wardrobe. That's when I discovered the old Pleasant Company patterns online. I started making pioneer dresses right away and have been sewing doll clothes ever since!"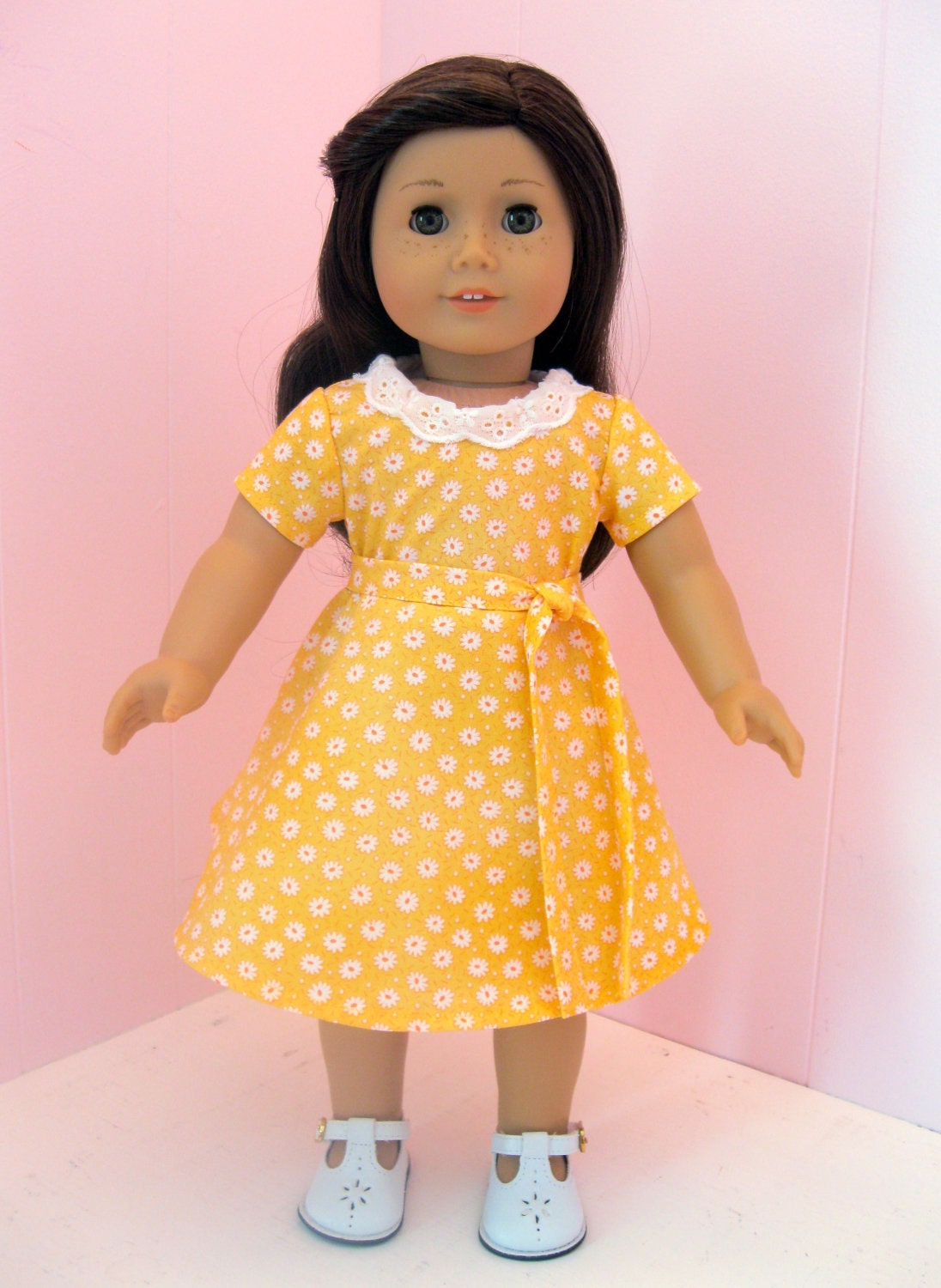 Q: Which ones do you have?
A:"I have Kirsten (my favorite!), Josefina, and #55 whom we named Charlotte Farmington. My daughter has Julie, Ivy, and McKenna. I'm really considering getting Marie-Grace because she is just so pretty and unique.
"
Q: What do you like making most?
A:"I certainly like making historical clothing versus modern clothing. I obviously have a weakness for pioneer clothes, but I also made Julie a rocking pair of bell bottoms that were really fun to sew. I love to embroider too, and have embroidered several camisas for Josefina. I have also made a few silk Regency-era gowns for my shop that turned out super pretty. But my daughter keeps reminding me that poor Charlotte needs some t-shirts and a pair of pajamas. Maybe someday!"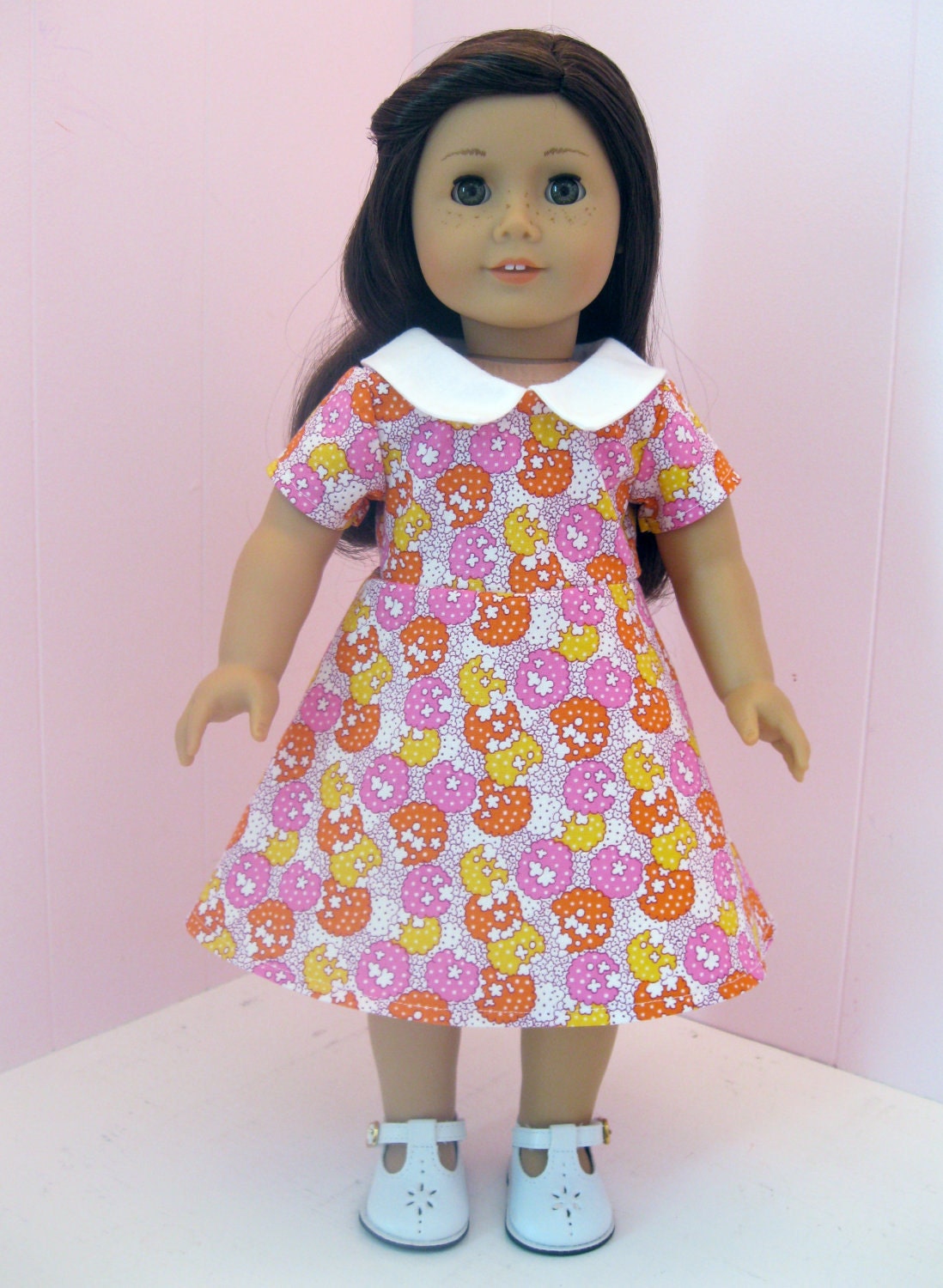 Q: Who inspires you to create for 18 inch dolls?
A:"I'm so inspired by the many talented seamstresses who create such gorgeous things for American Girl dolls. But I'm mostly inspired by my daughter. Sewing clothes for her dolls makes me happy and excited. I love to see her playing with the doll clothes I've made."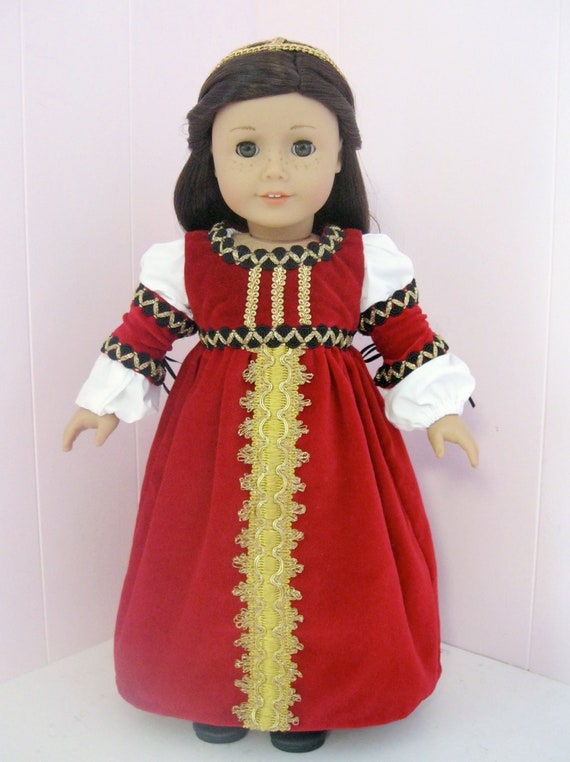 Q: What is your favorite time period to create for?
A:"Definitely mid-1800s. There are a lot of Civil War-era patterns that I want to try. I just love the detailing and giant skirts of the time period."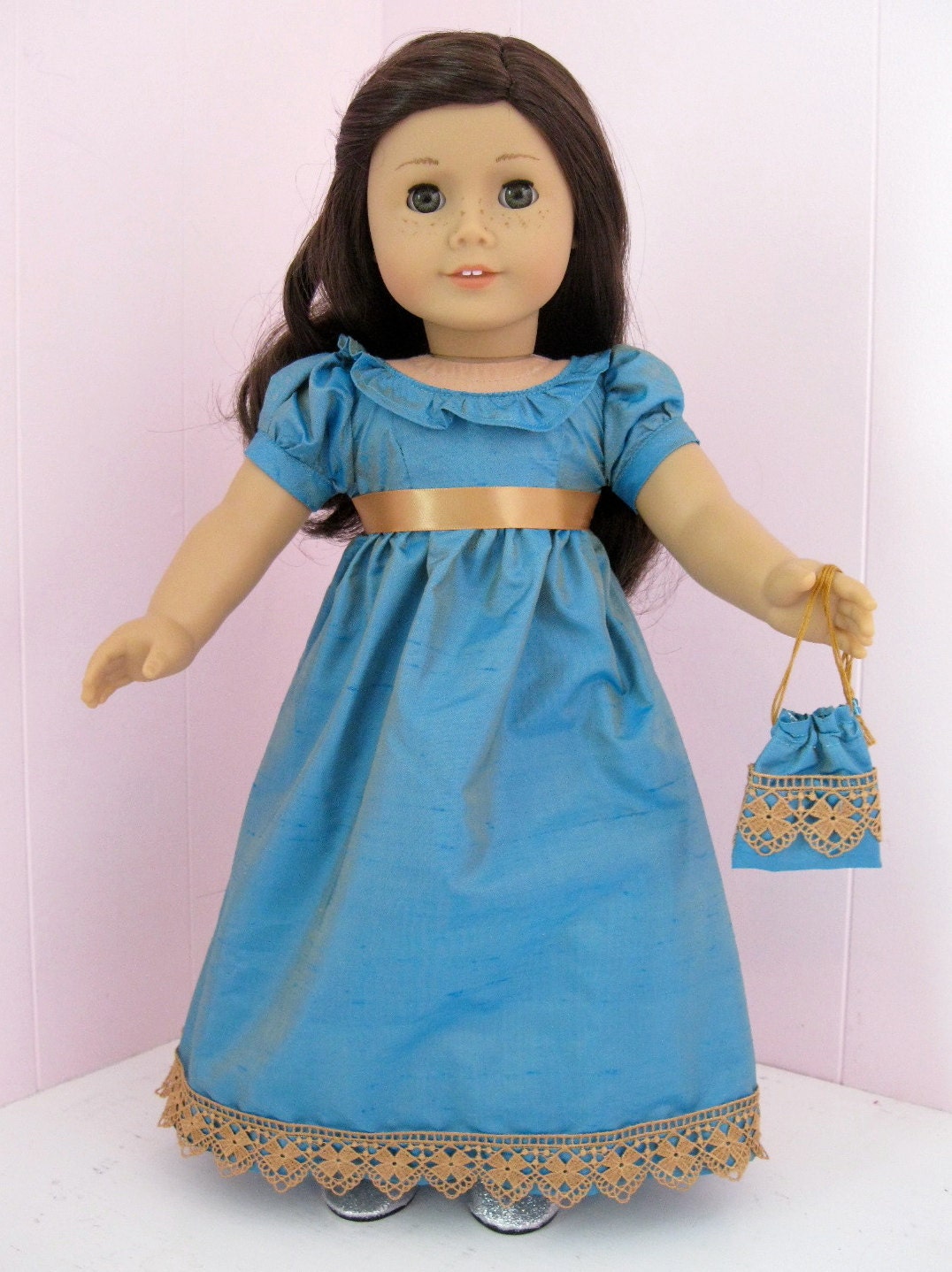 Q:What is your favorite fabric to work with?
A:"I LOVE a good piece of quilter's cotton. The prints make me happy and good cotton is so easy to work with. I also like sewing with dupioni silk because the end result is so pretty. But that feels like I'm sewing with tissue paper sometimes."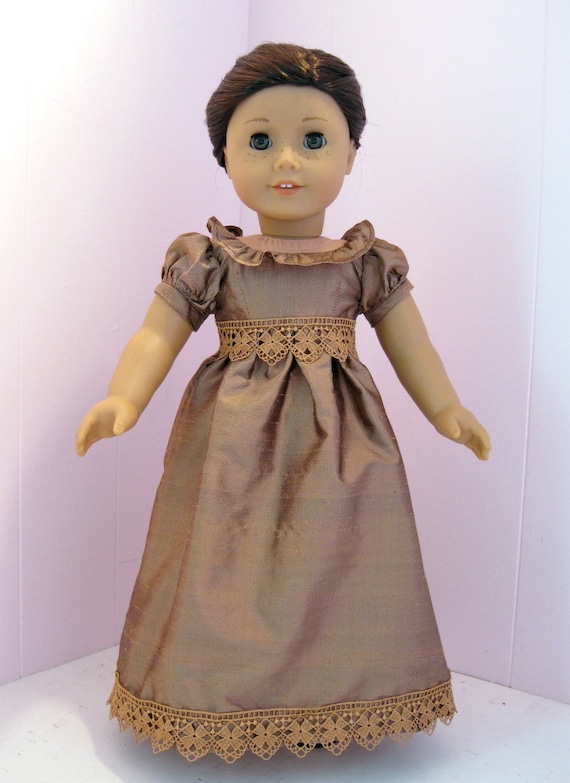 Q:How do you find the time to sew with such a busy life?
A:"That is a really good question. Most days I don't. Besides my daughter who is turning nine soon, I have a three-year-old boy and a five-month old boy who keep me pretty busy! We've also had a busy summer. Hopefully when school starts and our family's routine is re-established, I can sneak in some sewing during afternoon naps!"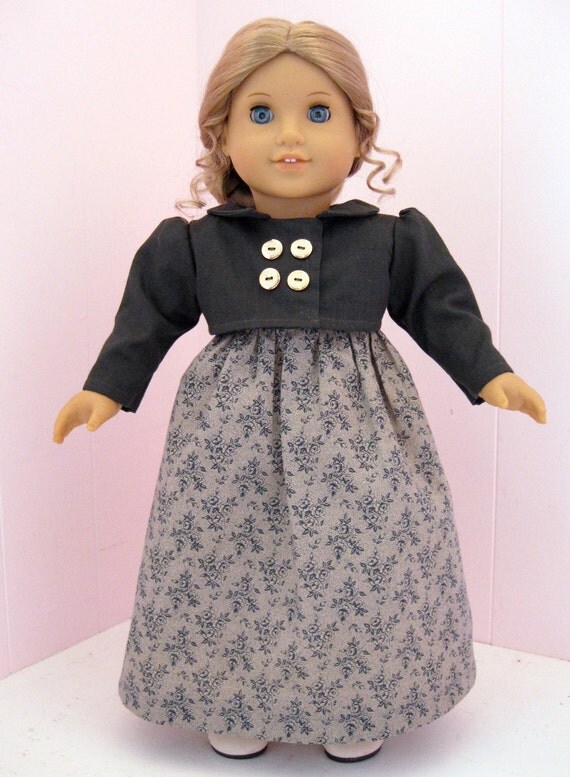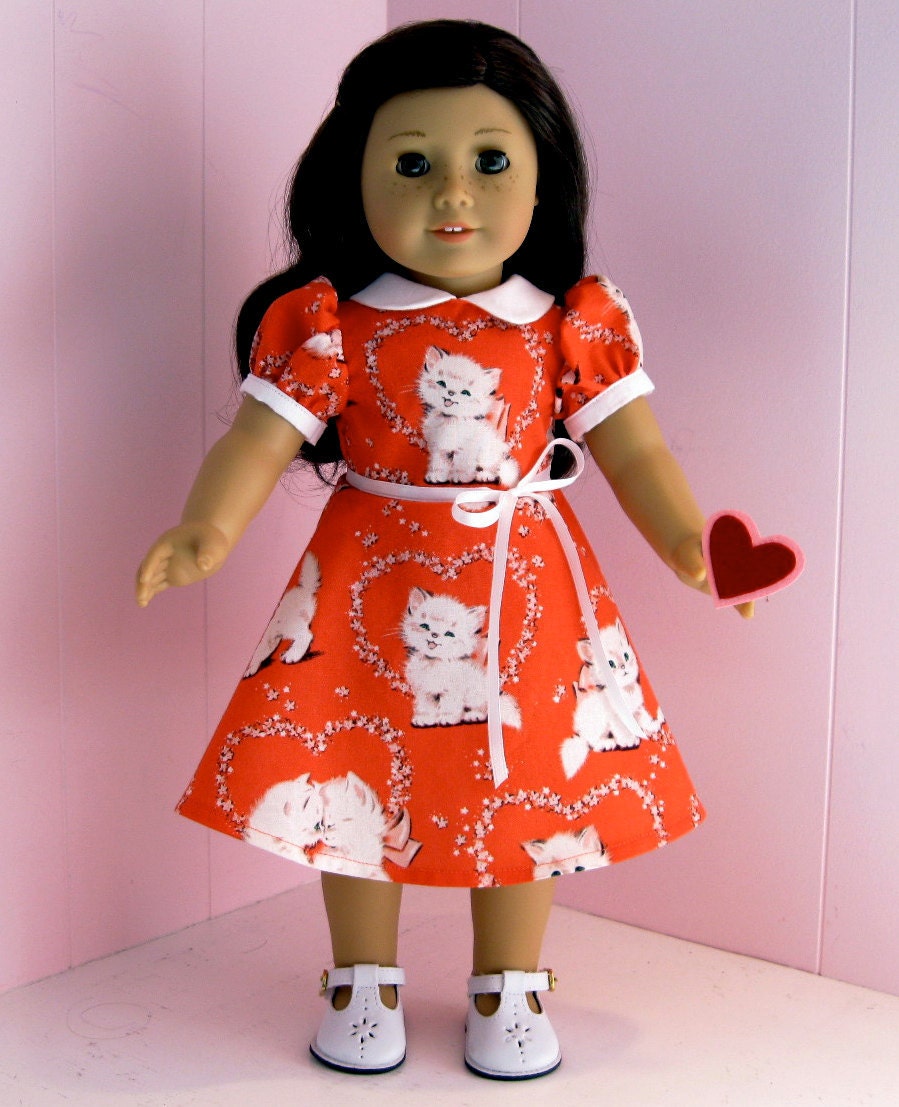 Q:Is there anything else you would like my readers to know?
A:"I'd also like your readers to know that I have a blog where I post updates for my shop:
www.sewedhermind.blogspot.com
.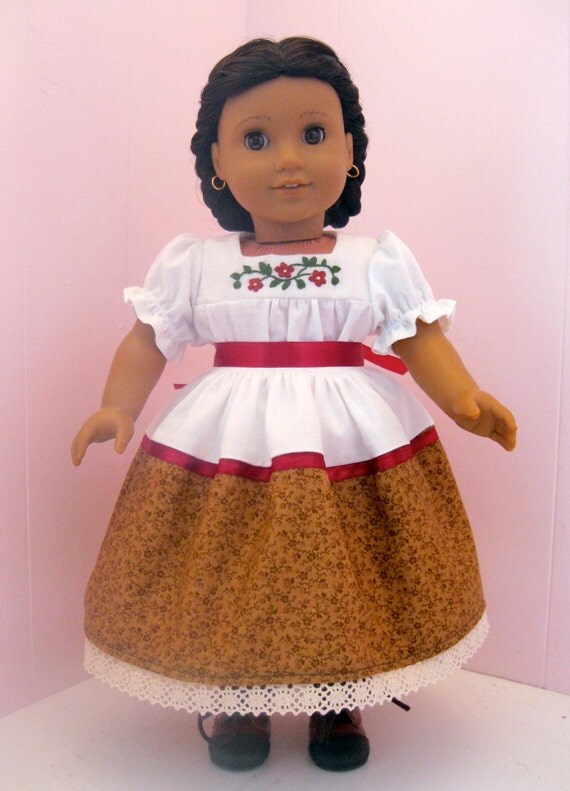 I hope you have enjoyed today's interview and that you will stop by and check out Sewed Her Mind Doll Clothes Etsy shop. Remember you can always message Ashely on her Etsy Shop Page and read more about her life and work on her blog by
clicking here
.
As with all my posts I would love to hear from you so please leave me a comment here or email me at karenmowen@gmail.com