Continuing on with my campaign to inspire you to make homemade gifts for the up coming holiday season I continue with beds.
The above
Bed and Bedding Pattern Bundle from Stacy and Stella offered on the Pixiefaire website is tops on my list.
This set included step by step directions on making the bed as well as all the bedding and is offered at $5.99
Click here for the listing on Pixiefaire.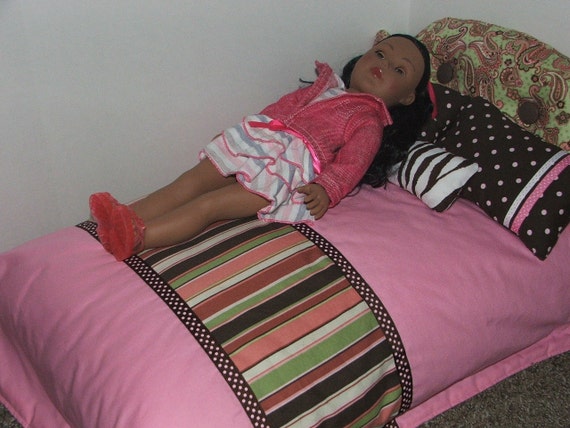 Over at
Creationsbydeevee's Etsy shop
this bed for your 18 inch dolls is big enough for two! Offered at $3.75 this pattern also includes the pattern is for the bed, headboard, bedspread, long pillow & bed pillow. It has instructions for the table, table skirt, flower arrangement & clock.
This year I thought it would be a good idea to share with you the designs offered
by Ana White
is a beginning wood working project and according to the website costs less then $5 for materials.
Click here to be taken to Ana White's Website
and see if this is a plan you would like to take on for the holidays!
I can not wait to see what you come up with and hope you are inspired to create homemade gifts this holiday season for the doll lover in your life.
As with all my posts I would love to hear from you so please leave me a comment here or email me at karenmowen@gmail.com