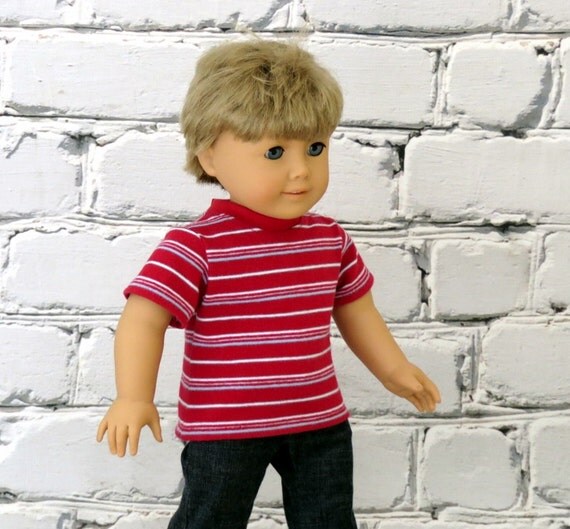 There are a handful of wonderful Etsy shop owners and designers keeping our boy dolls fashionable and current! Check out this fun boy shirt for Valentines day and every day! Priced at $8 from Sew Fun Doll Clothes you can few her shop and her wonderful designs for both boy dolls and girl dolls alike by clicking here.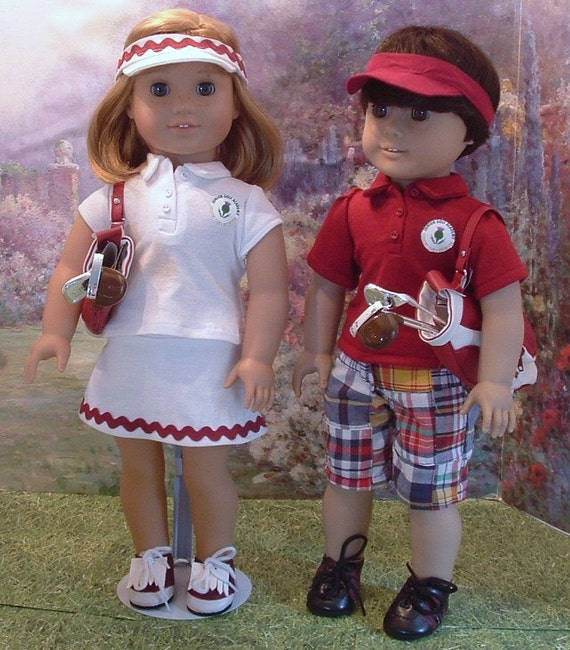 This is one of my most favorite
Etsy listings ever! From My Girl Clothing Co you can choose either the golfing outfit for boys or girls at $42!

GOLF CLUBS INCLUDED!

This is such a great listing! Click here for My Girl Clothing Co.
I love the trend we are seeing in fun outfits for boy dolls!
As with all my posts we would love to hear from you so please leave me a comment here or email me at karenmowen@gmail.com